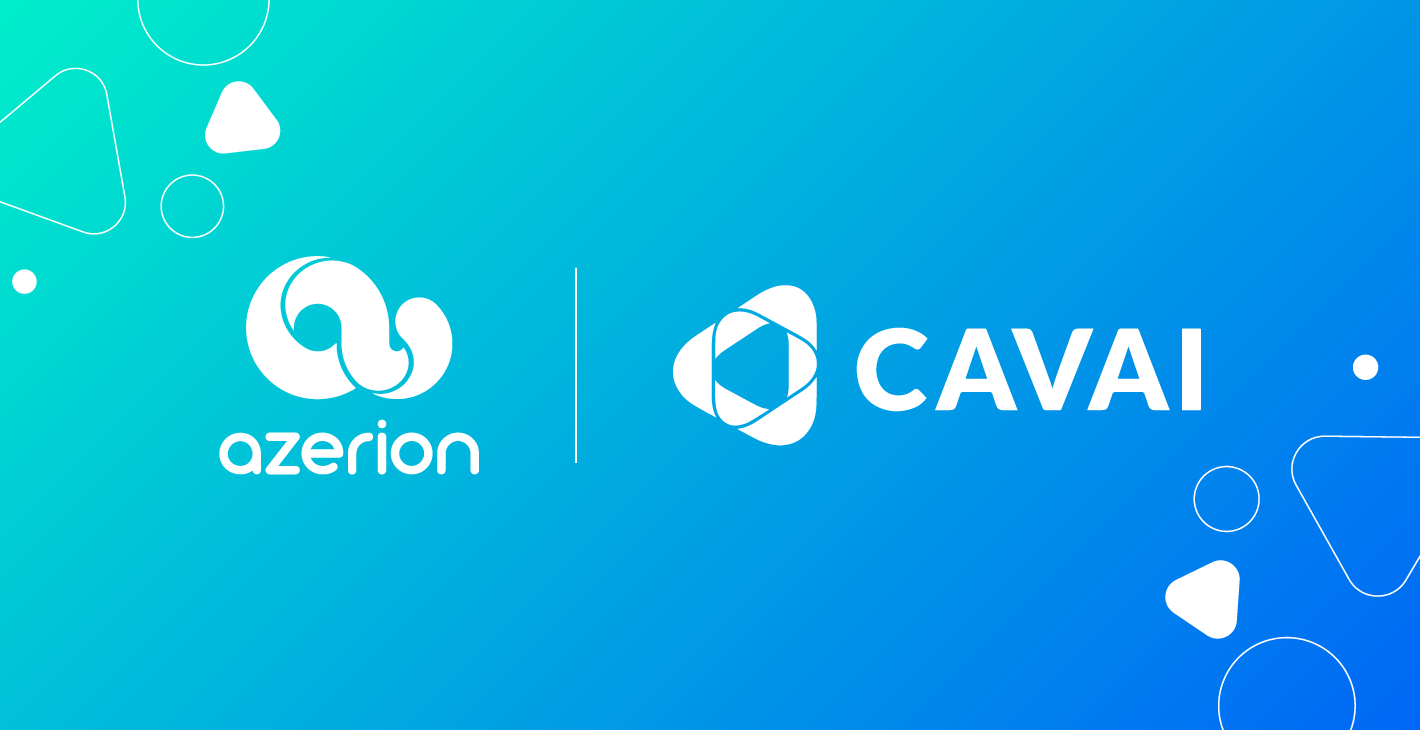 Amsterdam, Netherlands – 25 January 2022: Azerion, the digital entertainment and media platform, and Cavai, the leading global conversational advertising cloud company are reaping the rewards of their partnership focused on the expansion into new international markets and escalating the adoption of personalised conversational advertising. 
Having initially worked with Cavai in the Netherlands and the UK, Azerion has enabled the company to expand into additional regions including; Italy, France and Portugal, with plans to implement this success in other markets.
Through Azerion's ad tech expertise, coupled with its excellent advertiser, agency and publisher connections, it has provided Cavai with the ideal platform to help the company launch in these new markets. What's more, with twenty-six offices globally, Azerion's regional teams are able to offer international support to clients at a local level and ensure campaigns are being delivered successfully.   
This partnership provides Cavai's creative advertisers and agencies access to premium in-depth insights on publisher inventory via Azerion's SSP, Improve Digital. This robust infrastructure to manage the supply-side has ensured that brands, publishers, and agencies can utilise creative, conversational formats quickly and efficiently. 
Umut Akpinar, Co-CEO and Founder of Azerion, comments: "Through this partnership we have enabled Cavai to expand into new markets, and together, we have developed meaningful opportunities for brands, publishers and agencies to adopt personalised conversational advertising. We're seeing a real appetite among brands and agencies globally to move away from the old, commoditised advertising formats and embrace new solutions that deliver a two-way dialogue, cut-through and sales. I am proud of the work we have done with Cavai and look forward to continuing this partnership and working on new opportunities together in the future."
Rogier Lammers, VP of Sales Central Europe, at Cavai adds: "Selecting Azerion to help with our expansion into new markets was an easy choice, as our existing relationship with them has truly shown us the value of this partnership. Our relationship has already proven successful, with local Azerion offices successfully selling, building and serving conversational ads. We are excited about the next steps we are taking with Azerion in the coming year and are looking forward to repeating this success in other markets."
Cavai will be launching a range of new products with fresh interactive and conversational components next year. Alongside having high expectations for its recently launched conversational video solutions, plans for the future include the launch of a new social product which will make it possible for brands to advertise and have a conversation with selected audiences via Facebook or Instagram. In addition to developing new engagement ad units, Cavai is exploring how to optimise campaigns around started and continued conversations, defining a new suite of metrics specifically for conversational advertising to further understand and enhance its value, and most importantly, to allow brands to measure its effectiveness.   
About Azerion
Azerion is a fast-growing and leading pan-European digital entertainment and media platform. Azerion's integrated platform provides technology solutions to automate the purchase and sale of digital advertising for media buyers and sellers. Content creators, digital publishers and advertisers work with Azerion to reach millions of people across the globe that play its games and its entertainment concepts to increase engagement, loyalty and drive e-commerce. Founded in 2014 by two Dutch entrepreneurs, Azerion has experienced rapid expansion thanks to organic growth and strategic acquisitions. Azerion is headquartered in Amsterdam, the Netherlands.

Azerion has announced a proposed business combination with EFIC1 which upon completion will result in Azerion becoming a publicly traded company listed on Euronext Amsterdam.
About Cavai
Cavai is the leading global conversational advertising cloud working closely with brands, publishers and agencies to enable conversational experiences through Cavai's proprietary ad cloud technology. Founded in 2018, Cavai helps marketers deliver conversational ad experiences in programmatic and social buys in the same way as they would normally deliver banners and video ads. Across Europe, Cavai clients including Microsoft, Amazon, Volvo, Tesco, and Unilever are already experiencing 10 – 20X ROI through their conversational advertising campaigns. With offices across Europe, North America, and Asia, Cavai delivers conversational advertising for leading global brands and publishers.