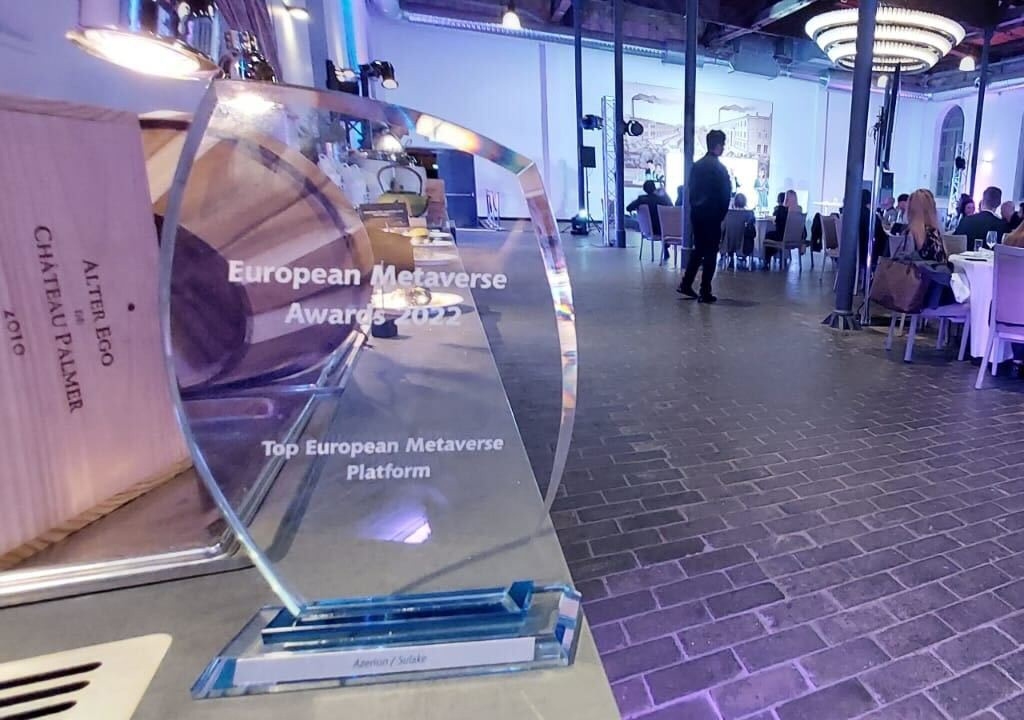 Amsterdam – 28 October 2022 – Azerion/Sulake has been crowned the winner in the "Top European Metaverse Platform" at the first annual European Metaverse Summit & Awards 2022. 
The European Metaverse Summit, distinguishes disruptors, innovators, and nimble giants in this exciting space. The Summit focuses on Business Opportunities in the Metaverse, with a unique focus on the European ecosystem.
A massive thank you to the organizers of the European Metaverse Summit, hosted at BOLLE Festsäle in Berlin, for a wonderful evening. We would like to thank the Jury members for selecting our company as the 'Top European Metaverse Platform' and honoring us with this award.
Lastly, an enormous salute to all of this year's nominees, each of whom have made an incredible contribution to the metaverse community.
This award is just this beginning, and we promise that there are many more milestones to follow.
About Azerion
Azerion is a high-growth digital entertainment and media platform. As a content-driven, technology and data company, Azerion serves consumers, digital publishers, advertisers, and game creators globally. Azerion's integrated platform provides technology solutions to automate the purchase and sale of digital advertising for media buyers and sellers, supported by in-market sales and campaign management teams. Through our technology, content creators, digital publishers and advertisers work with Azerion to reach the millions of people across the globe that play Azerion's games and view its distributed entertainment content to increase engagement, loyalty, and drive e-commerce.
Founded in 2014 by two Dutch entrepreneurs, Azerion has experienced rapid expansion driven by organic growth and strategic acquisitions. Azerion is headquartered in Amsterdam, the Netherlands and is a publicly traded company listed on Euronext Amsterdam. 
For more information visit: www.azerion.com.