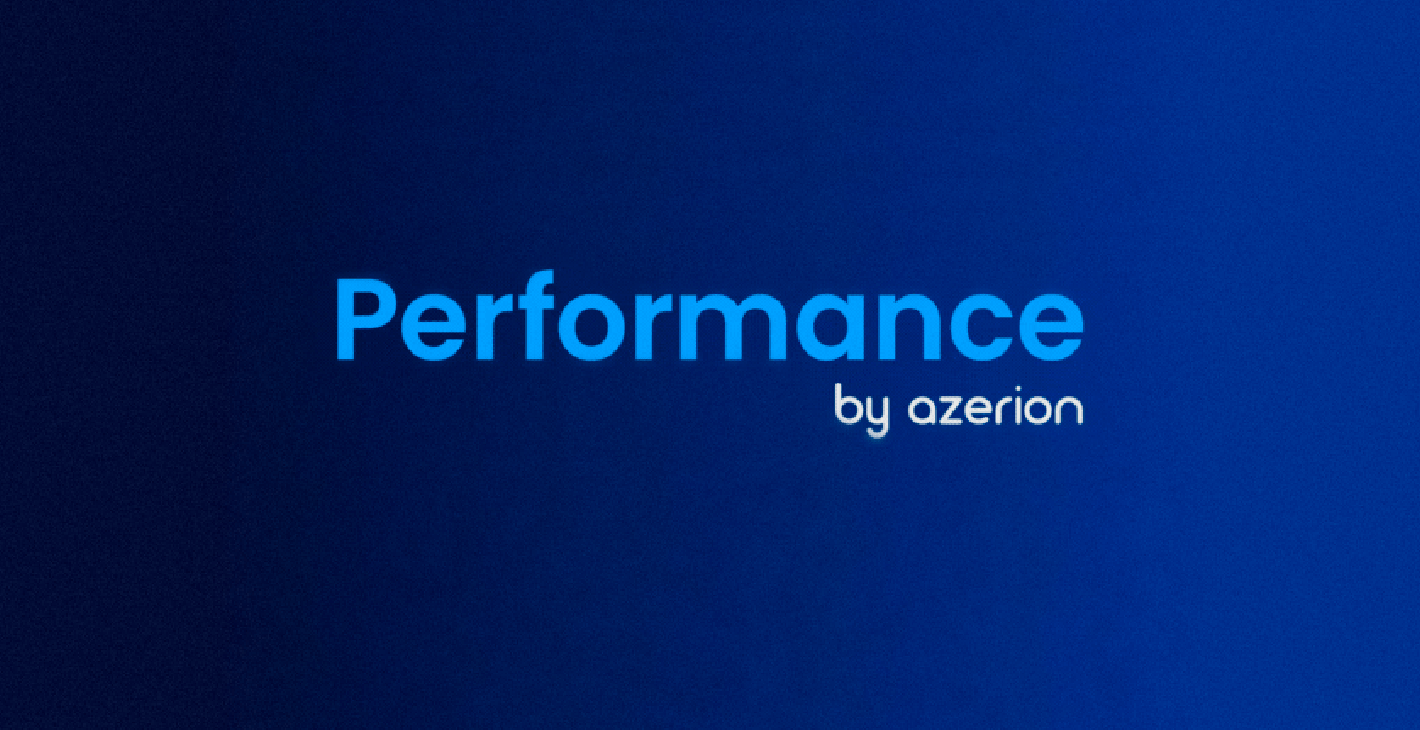 Amsterdam – April 6, 2023 – Azerion has supercharged its full-funnel brand performance capabilities with the launch of a new data and technology arm, Performance by Azerion.  
The team of data and technology specialists will help clients to create bespoke targeting, creative, and measurement strategies driving increased performance across the funnel. By identifying consumers in their moment of 'discovery', their interests, passions, and intent, they will apply highly custom audience and pixel strategies to drive better outcomes for brands and agencies alike.
Daan Boekestein, Vice President of Technology at Azerion comments: "At Azerion, we're committed to providing the best outcomes for our clients through a combination of unique data and first-class technology. With Performance by Azerion, we can leverage our client's first-party data to overlay Azerion's data assets and intelligence. Additionally, we can find new audiences using our proprietary AI models. By offering bespoke targeting, creative, and measurement strategies, we're taking this commitment to the next level, driving increased performance across the funnel."
Peter Birch, managing director of EMEA's new performance arm, commented: "We are proud to offer clients and agencies fully customised solutions that have a laser-focus on performance. In this economic climate, it is more important than ever that advertisers work with trusted partners that deliver competitive outcomes. This is what Performance by Azerion will strive to achieve." 
Performance by Azerion is unique in its ability to use data captured from browse, search, share, social, and context to identify and build totally bespoke audiences, all in real-time. Its datasphere consists of over 90 billion monthly data events, allowing Azerion to scale even niche or cookieless audiences. Fed by data that's refreshed every two hours, it  also  brings live audience insights into targeting strategies, helping clients drive increased performance across the funnel.
The launch follows the acquisition of Hybrid Theory, the full-funnel programmatic agency. By integrating Hybrid Theory's technology and market-leading data capabilities and combining these with its advertiser brand performance framework, Azerion has created a solution that opens up opportunities for lower funnel activity and further strengthens its upper and middle funnel capabilities. 
The announcement further reinforces Azerion's established brand solutions to make it the most credible full-funnel partner in the ecosystem. 
About Azerion 
Azerion is a high-growth digital entertainment and media platform. As a content-driven, technology, and data company, Azerion serves consumers, digital publishers, advertisers, and game creators globally. Azerion's integrated platform automates the purchase and sale of digital advertising for media buyers and sellers and is supported by in-market sales and campaign management teams. Content creators, advertisers, and digital publishers work with Azerion to reach millions worldwide who are playing Azerion's games and engaging with Azerion's distributed entertainment content.

Founded in 2014 by two Dutch entrepreneurs, Azerion has experienced rapid expansion driven by organic growth and strategic acquisitions. Azerion is headquartered in Amsterdam, the Netherlands and is a publicly traded company listed on Euronext Amsterdam.

For more information visit azerion.com
Contact:
Investor Relations
ir@azerion.com
Media
press@azerion.com