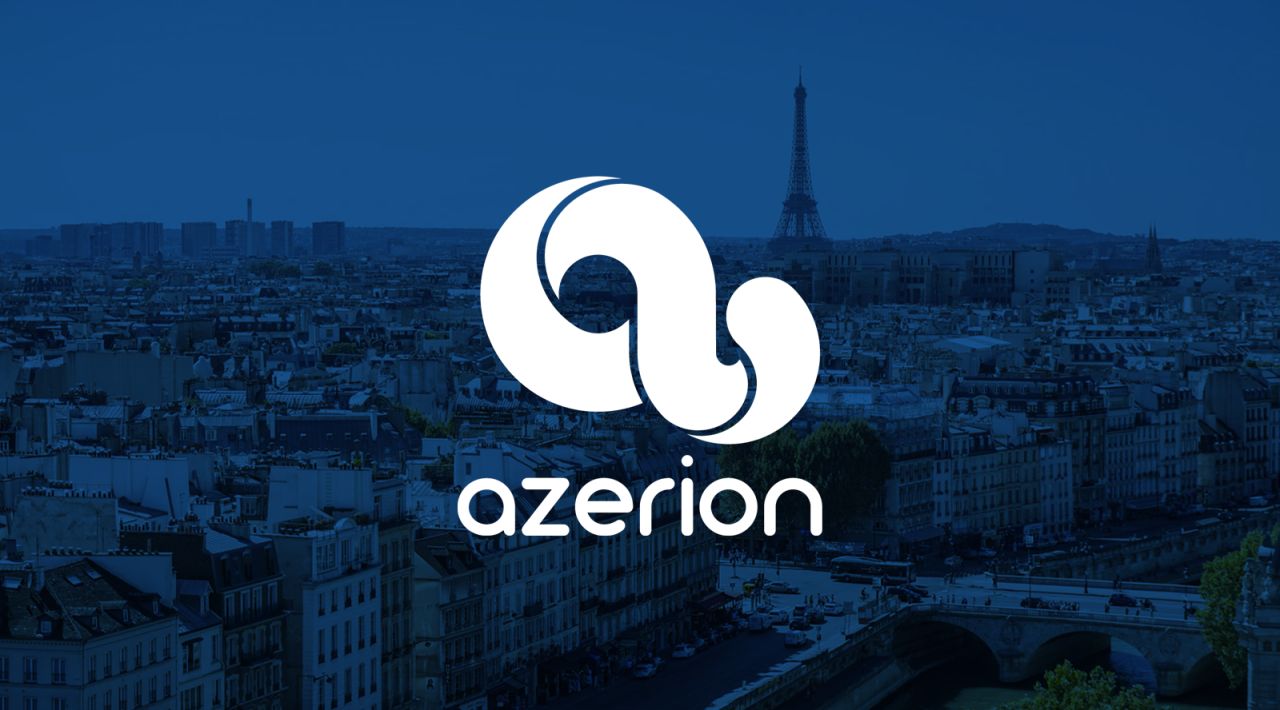 Azerion is a leading global entertainment and monetization technology company based in Amsterdam, the Netherlands. The company has built a trusted ecosystem combining content, technology and data for consumers, publishers and advertisers. Today, Azerion announces the launch of its activity in France.
Azerion expands its ecosystem to serve French advertisers and publishers.
Azerion offers French advertisers a unique, reliable and secure ecosystem of content, technology and data, allowing them to maximize their return on investment.
Publishers can access powerful tools to optimize their revenues and increase their user base through unique and exclusive content.
Azerion has experienced rapid growth since its inception in 2014 owing to organic initiatives as well as M&A track record including 37 acquisitions. The company currently employs ~850 employees across 19 European offices and reported EUR 183m revenues in 2019. By strategically combining and integrating its various product segments, Azerion efficiently monetizes its users whilst offering a compelling solution to content creators, publishers, advertisers and other third-parties; supported by carefully selected strategic partnerships. Despite the impact of the COVID-19 pandemic, Azerion continued to perform very well and reported solid revenue growth both in Q1 and Q2 of 2020, driven by its strong ecosystem proposition and positive impact from COVID-19 confinement on its gaming offering.
The company was already present in the French market through companies such as Improve Digital, Widespace, Zoomin as well as the ADUX Group, owner of Quantum Advertising and Admoove. These companies are now part of the Azerion ecosystem, consolidating its offer under one single brand and offering French clients a new way of addressing their audiences.
Content
With more than 80 million monthly active users on all its proprietary sites and applications, Azerion has established itself as a leading player in the online entertainment industry. The content segment includes casual and social online games as well as videos, accessible through a wide range of devices including smartphones, tablets and web browsers. The Group's 16,100 game titles attract in excess of 1.5bn content views per month. The company has also partnered with various telecom operators and publishers to launch subscription-based mobile gaming services. This has most recently been the case in Norway with global mobile telecoms operator Telenor, Italian publishing giant Italiaonline and renowned multimedia company Talpa Network in the Netherlands.
Marrying content, data and technology into a single company allows us to provide the security and reliability our stakeholders look for. Topics like privacy, brand safety, fraud detection and media performance are key these days and we have built an ecosystem that enables us to take ownership and responsibility on all of those. This makes us stand out and a trusted partner for many advertisers, agencies and publishers in markets across Europe, says Sebastiaan Moesman, Chief Revenue Officer at Azerion.
Adtech
On top of its content proposition, Azerion offers state of the art advertising solutions to advertisers and publishers through its proprietary advertising platform which enables the buying and selling of video, display and native inventory across all digital media channels, i.e. mobile, tablet and desktop. This programmatic platform, one of the first in the world over a decade ago, allows Azerion to bring trustworthy and real, scalable results to advertisers while providing monetization solutions for publishers. With more than 100.000 advertisers and thousands of publishers, Azerion manages more than 1.2 trillion transactions per month.
About Azerion
Azerion (azerion.com) is a global tech company in the media and entertainment business, headquartered in Amsterdam.
Hundreds of millions of people play our games and watch our videos.
Advertisers reach massive audiences and targeted groups with our tech.
Publishers earn top revenue with our tech and engage quality audiences with our content.
Uniquely, Azerion works across these groups. We spot synergies, find efficiencies and weave together the best strands from our business for each of our users.
Azerion: content, reach, revenue, engagement — a million possibilities