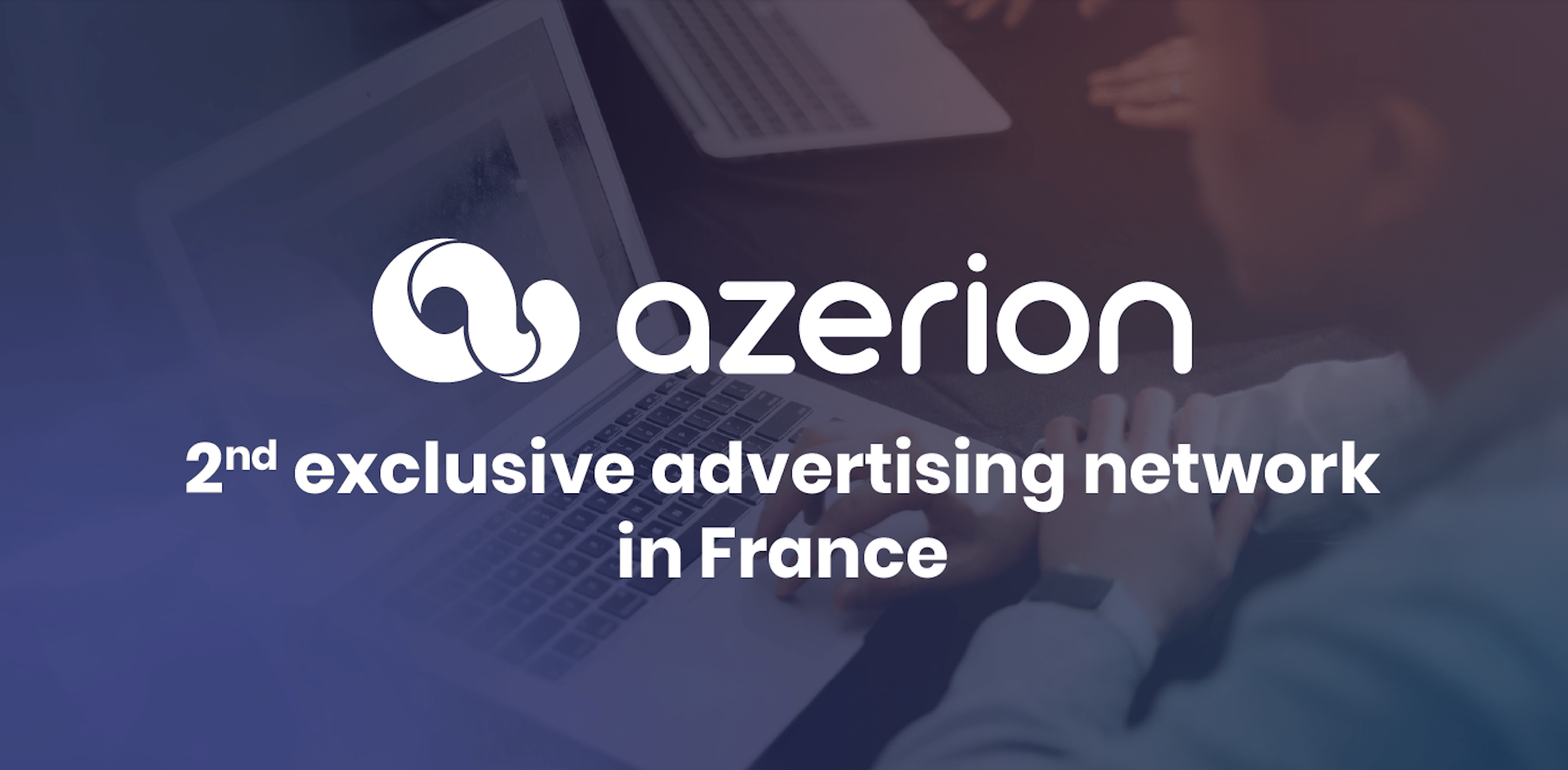 Amsterdam, 17 May 2023 – Azerion proudly announces its latest achievement: securing the position of the second largest exclusive advertising network in France, according to the esteemed Médiamétrie* rankings. This milestone underscores Azerion's unwavering commitment to fortifying its exclusive offerings through strategic acquisitions, including Sublime, Madvertise, Adverline, and most recently, Targetspot.
In less than three years, Azerion has positioned itself at the top of the exclusive ad networks in France. Thanks to its strategic partnerships with over 100 publishers, such as Météo France, Radio France, Societe.com and La Poste, Azerion reaches over 38 million unique visitors per month on its exclusive network in France.
By combining all of the group's expertise, partner publishers benefit from Azerion's unique ability to effectively monetize all screens, devices and formats from display to audio and video. The team of thirty salespeople present in Paris and in the regions guarantee exclusive advertising budgets in addition to the group's programmatic capabilities.
"Over the past 12 months, we have successfully integrated and merged 4 French companies and activated strong synergies for all our media partners. We are delighted to have been able to convince them to continue the adventure with us in order to constitute one of the most important exclusive offers on the market," says Mickael Ferreira,  Vice President of Operations at Azerion.
*Médiamétrie Netratings march 2023
About Azerion
Azerion is a high-growth digital entertainment and media platform. As a content-driven, technology and data company, Azerion serves consumers, digital publishers, advertisers, and game creators globally. Azerion's integrated platform provides technology solutions to automate the purchase and sale of digital advertising for media buyers and sellers, supported by in-market sales and campaign management teams. Through our technology, content creators, digital publishers and advertisers work with Azerion to reach the millions of people across the globe that play Azerion's games and view its distributed entertainment content to increase engagement, loyalty, and drive e-commerce.
Founded in 2014 by two Dutch entrepreneurs, Azerion has experienced rapid expansion driven by organic growth and strategic acquisitions. Azerion is headquartered in Amsterdam, the Netherlands and is a publicly traded company listed on Euronext Amsterdam.
For more information visit: www.azerion.com
Contact:
Investor Relations
ir@azerion.com
Media
press@azerion.com