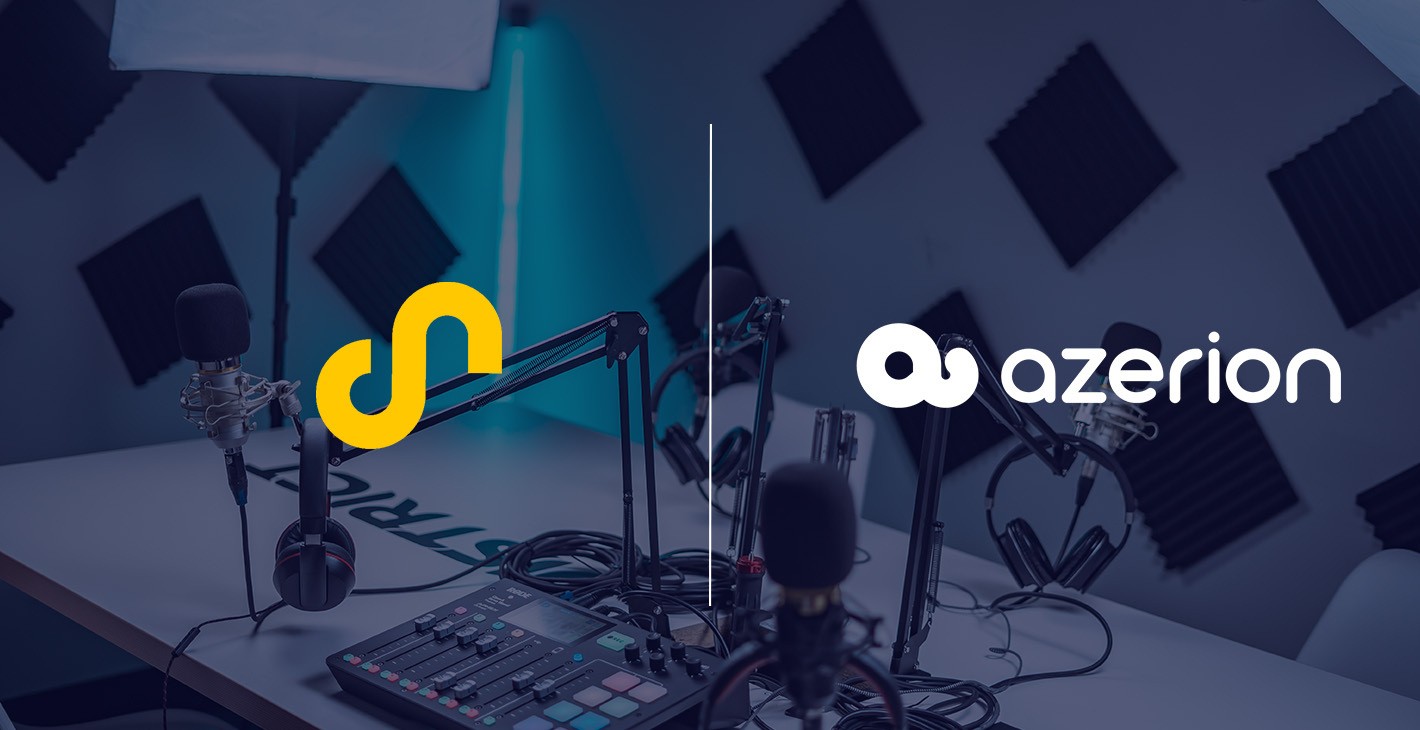 Amsterdam, August 21st, 2023 – The largest podcast network in The Netherlands, Dag en Nacht Media, is working together with Azerion's audio branch, Targetspot. This collaboration will focus on programmatic podcast advertising, in which Azerion is the digital pioneer. Ad Alliance remains Dag en Nacht Media's partner for direct podcast advertising.
With the advent of programmatic podcast advertising, advertisers can reach their target audience more easily and communicate more effectively. This is done through automated processes that make it possible to place ads in podcasts based on specific audience characteristics, interests and behaviors. Azerion, with its extensive experience and technological expertise in this area, will play a central role in facilitating the programmatic part within the Dag en Nacht Media network.
With this collaboration, Dag en Nacht Media and Azerion join forces to further stimulate the growing market for podcast advertising in the Netherlands. It enables advertisers to communicate with their audiences in an effective and targeted manner, while podcast creators can take advantage of new monetisation opportunities. This collaboration promises to be an exciting development for both the podcast industry and the advertising world in the Netherlands.
"Our goal is to let as many advertisers as possible take advantage of the opportunities that podcast advertising offers. By partnering with Azerion, we can expand our services with programmatic, which makes purchasing campaigns in our network more accessible and scalable for media agencies and large advertisers," comments Flip Kylian Adams, Strategy & Partnerships Manager at Dag en Nacht Media.
"Now that podcasting has become so big and the Dag en Nacht Network offers scale, programmatic is the ideal addition to reach the audio listening target group," adds Martijn Gerrits, Product Owner at  Azerion Audio.
About Azerion
Founded in 2014, Azerion (EURONEXT: AZRN) is one of Europe's largest digital advertising and entertainment media platforms. We bring global scaled audiences to advertisers in an easy and cost-effective way, delivered through our proprietary technology, in a safe, engaging, and high-quality environment, utilizing our strategic portfolio of owned and operated content with entertainment and other digital publishing partners.
Having its roots in Europe with its headquarters in Amsterdam, Azerion has commercial teams based in over 26 cities around the world to closely support our clients and partners to find and execute creative ways to really make an impact through advertising.
For more information visit: www.azerion.com

About Dag en Nacht Media
Dag en Nacht Media is the largest podcast advertising network of the Netherlands and was founded in 2016. Its network comprises more than 60 different shows, ranging from entertainment to sports and from politics to finance. Examples of well-known podcasts in the Dag en Nacht network are Vrouwmibo, Borrelpraat and Damn, Honey. In addition to audio ads, advertising opportunities include branded content and host-read advertisements.In 2022 Dag en Nacht was acquired by Podimo, an internationally operating podcast company from Denmark.
Contact Information
Investor Relations
ir@azerion.com
Media
press@azerion.com