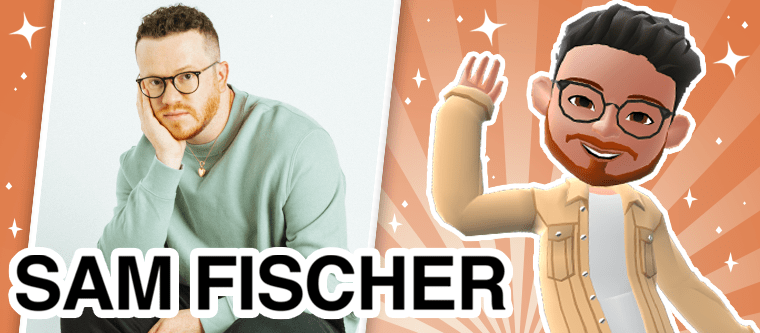 Hotel Hideaway partners with Sony Music for the first time hosting a virtual concert with Sam Fischer on September 24th.
Watch the announce trailer here:
https://www.youtube.com/watch?v=AGwoNb7Qri4
Amsterdam, 24th September 2021 – Azerion, the leading European monetization platform, proudly announces that Hotel Hideaway partners up with Sony Music for the first time and is hosting a virtual concert with famous singer-songwriter from Australia Sam Fischer on September 24th in the popular social online 3D virtual hotel.
Partnership with Sony Music
Thanks to the new partnership with Sony Music, Sam Fischer, who is famous for his latest songs: What Other People Say with Demi Lovato and Pick Me Up with Sam Feldt, will perform virtually in the social online 3D world on Friday September 24th exclusively for players of Hotel Hideaway. Players will exclusively get the opportunity to enjoy a meet and greet backstage together with the virtual avatar of Sam Fischer after the show. Furthermore, every concert visitor in Hotel Hideaway will receive an exclusive branded pin for attending the show. We are very happy that we are hosting the first of many concerts together with Sony Music says Madelon Smittenaar, Business Development Manager of Azerion. We are very excited to have a rising star like Sam Fischer in Hotel Hideaway and give our players an amazing experience. It's great to see that we are even officially part of Sam Fischer's tour which shows the impact we have with this concept.
The virtual concert
Hotel Hideaway is a social online 3D hotel where players can create an avatar, make friends, and furnish their own rooms. The game is developed by the creators of Habbo Hotel and has become an increasingly popular hangout with more than a million users visiting each month worldwide. With this concert Sam Fischer will follow in the footsteps of DJ Luuk van Dijk, Sydney Samson, DJ Mark Sixma, Trixie Mattel, Cookiee Kawaii and Fly by Midnight who performed earlier this year in the game. Interested in attending the show? Download the game via the Apple App Store and join the virtual concert of Sam Fischer on September 24th at 7 PM CET / EDT / PDT / GMT+7 in Hotel Hideaway.
About Azerion
Azerion is a fast-growing and leading pan-European monetization platform. The entertainment organisation develops and operates a safe and reliable online social gaming and entertainment platform for people of all ages to enjoy. The integrated platform includes monetization features and provides technology solutions to automate the purchase and sale of digital advertising for media buyers and sellers. Content creators, publishers and advertisers work with Azerion to reach millions of people across the globe that play games from Azerion and use the entertainment concepts to increase engagement, loyalty, and drive e-commerce.
Founded in 2015 by two Dutch entrepreneurs, Azerion has experienced rapid expansion thanks to organic growth and strategic acquisitions. Azerion employs more than 900 employees across 24 offices and is headquartered in Schiphol-Rijk, the Netherlands.
About Hotel Hideaway
Hotel Hideaway is a social online 3D world, situated in a lively, virtual hotel. Visitors can create their own avatar, furnish their own rooms, make friends, visit parties and more. About a million users aged 17-25 visit the hotel every month (35 percent from Asia, 25 percent from Europe, 25 percent from the US and 15 percent from rest of the world) of which 60 percent are female and 40 percent are male. Hotel Hideaway is growing fast and comes from the creators of the Habbo virtual community, who have experience with live content. Artists like Gorillaz, Justin Bieber, Selena Gomez and Lady Gaga have collaborated with Habbo in the past.
About Sam Fischer
Sam Fischer is an Australian artist that has garnered incredible attention since he first introduced himself with his Not A Hobby EP. Touring North America with his friend Lewis Capaldi, he wowed crowds with his buoyant personality and pure love and talent for songwriting. Now based in LA, he not only has received acclaim for his own work, but he continues to solidify his spot as one of the hottest current writers, having worked with global pop superstars including Ciara, Lennon Stella, Louis Tomlinson, Elle King, Jessie J, Virginia To Vegas and many more.