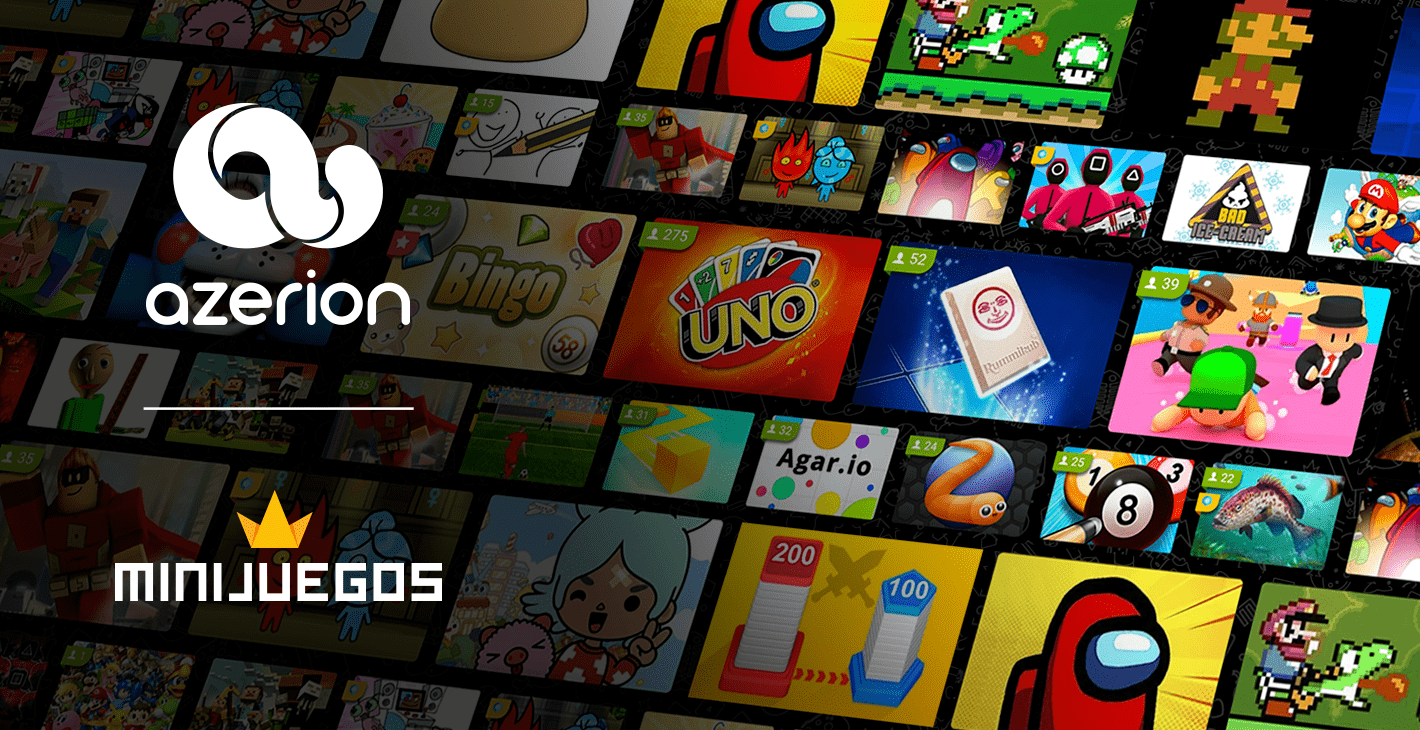 Agreement deepens relationship between companies and strengthens Azerion's market position in Europe and Americas 
Amsterdam – 18 January, 2022: Further to an agreement reached towards the end of 2021, Azerion, the digital entertainment and media platform, is now implementing its exclusive advertising monetization partnership with MiniJuegos and on its seven casual gaming portals. These portals attract consumers from Spain, Mexico, The United States, Italy, Brazil, The Netherlands, and Poland.
Minijuegos sets the standard for casual gaming throughout Spain's domestic market and has been working closely with Azerion to streamline the distribution of Azerion's gaming content through various MiniJuegos portals. 
"We are incredibly excited to be the exclusive commercial partner for Minijuegos and their range of casual games. Our agreement with Minijuegos further strengthens our gaming, media, and adtech position in some of the best performing markets in Europe and the Americas", says
Erol Erturk, EVP Games and Strategic partnerships at Azerion
"Minijuegos' growth, since starting this partnership with Azerion, has strengthened" remarked Pablo Cenalmor, CEO of MiniJuegos: "Azerion's platform combined with its monetisation strategy has exceeded our expectations. We look forward to seeing this partnership taking off." 
About Azerion
Azerion is a fast-growing and leading pan-European digital entertainment and media platform. Azerion's integrated platform provides technology solutions to automate the purchase and sale of digital advertising for media buyers and sellers. Content creators, digital publishers and advertisers work with Azerion to reach millions of people across the globe that play its games and its entertainment concepts to increase engagement, loyalty and drive e-commerce. Founded in 2014 by two Dutch entrepreneurs, Azerion has experienced rapid expansion thanks to organic growth and strategic acquisitions. Azerion is headquartered in Amsterdam, the Netherlands.
Azerion has announced a proposed business combination with EFIC1 which upon completion will result in Azerion becoming a publicly traded company listed on Euronext Amsterdam.
About MiniJuegos.com
Since its founding in 2003, minijuegos.com has led the European and Latin American markets in the distribution of massively multiplayer online (MMO) video games as well as casual and social games, averaging 30 million players and 200 million page views per month.