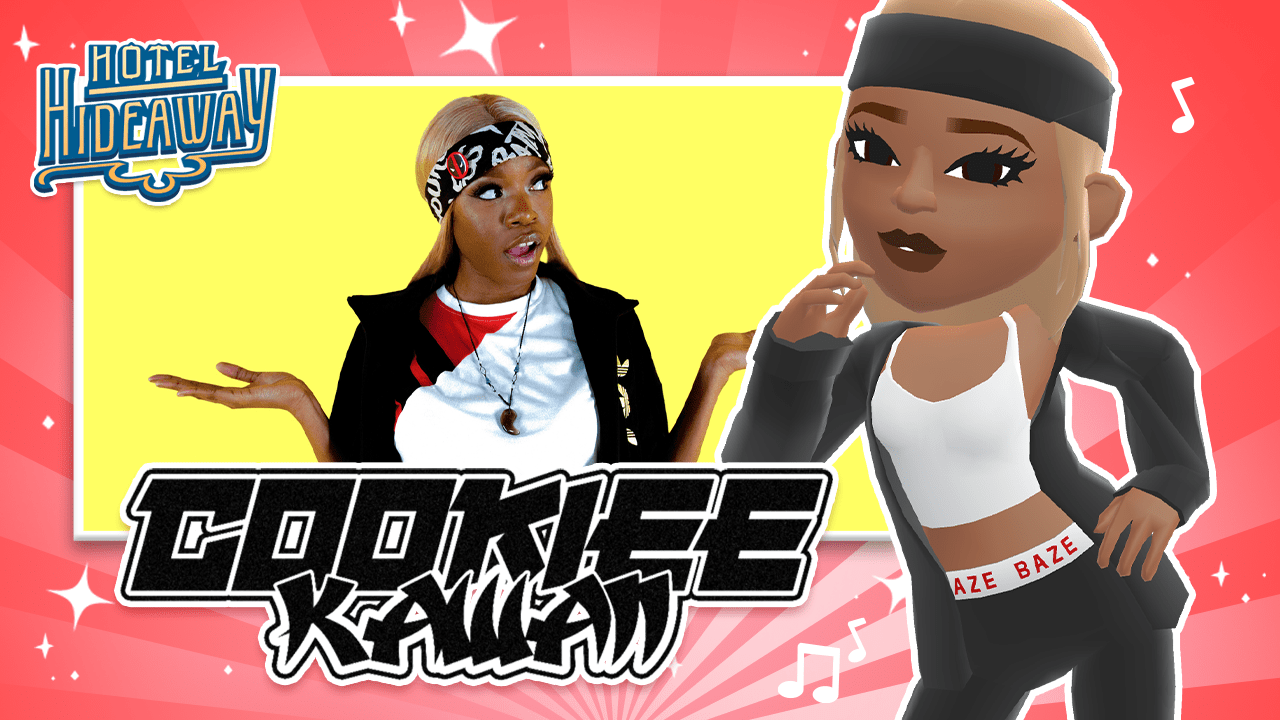 HELSINKI, Finland — May 26, 2021 — Hotel Hideaway, a 3D social virtual community, unveiled plans today for a virtual music concert with emerging artist Cookiee Kawaii, while celebrating its 15 million member milestone. Taking place on May 28, the concert will be an online event not just for Cookiee Kawaii fans, but for all music fans around the world. Over the past year, more audiences have moved online for connecting with friends and seeking entertainment, and Hotel Hideaway is embracing this movement by bringing this upcoming virtual concert and many more events to life throughout 2021. Hotel Hideaway is operated by Finnish gaming company Sulake, which was fully acquired by digital gaming and monetization company Azerion earlier this year.
Valtteri Karu, CEO of Sulake, creators of Hotel Hideaway, said: We're so excited for Cookiee Kawaii's upcoming performance, which will surely delight and entertain our fans worldwide. With a 15 million user milestone under our belt, we're now seeking out unique, leading artists who will help bring authentic concert experiences into Hotel Hideaway.
Cookie Kawaii rose to international fame last year when her "Vibe (If I Back it Up)" became a sensation on the social platform TikTok. Cookiee Kawaii said: I've been a fan of Habbo since a kid so it's an honor I get to headline as a part of the brand new virtual concert for Hotel Hideaway celebrating 15 million members.
The virtual concert will be free to view in Hotel Hideaway beginning on May 28 at 9:00 a.m. EDT / 6:00 a.m. PDT, 5:00 p.m. EDT / 2:00 p.m. PDT, and 1:00 a.m. EDT (May 29) / 10:00 p.m. PDT, followed by a Meet & Greet and live Q&A with Cookiee Kawaii on the Hotel Hideaway Youtube channel. Hotel Hideaway will unveil more upcoming virtual concert details at the end of the concert, so fans will want to tune in for more upcoming collaboration surprises. The virtual community also plans to offer unique ways for artists to engage with their fans that only a digital experience can provide.
Hotel Hideaway has become an increasingly popular hangout among young people from across the US, Europe and Asia. Its virtual concerts recently began with piloted events in February, March and April featuring artists DJ Luuk van Dijk, DJ Mark Sixma and Sidney Samson that drew more than 70,000 concert-goers per event who viewed and danced through the 30-minute performances, and purchased concert merchandise, including clothing featuring the headlining artists' brand. To cover all major time zones, Hotel Hideaway arranged three events during a 24-hour period. Additionally, the platform has scaled up its server support for events with the growing number of virtual concert goers expected to attend and increase over time. To stay up to date on all the latest news as Hotel Hideaway celebrates 15 million members, fans can download the app and join the concert conversation online.
Jurriaan van Teunenbroek, VP Games and Content at Azerion, said: This is only the beginning of what we hope will become a central feature of our game. The concert series we have planned will shine a spotlight on emerging and established talent from all genres. Our goal is to bridge the gap between gaming and music. As a gamer herself, Cookiee Kawaii is a natural fit for this mission.
Hotel Hideaway & Cookiee Kawaii PR images:
Link
Concert promo video:
Video
App Store:
Link
Google Play:
Link
Follow Hotel Hideaway:
Instagram: @hideaway_official
Twitter: @HotelHideaway
YouTube: Link
About Hotel Hideaway
With over 15 million downloads, Azerion's Hotel Hideaway is a 3D social virtual community full of opportunities to meet new people and make new friends. The Hotel is a lively and vibrant world full to the brim with social adventures and fun activities! Dress to impress and stand out from the crowd with an abundance of stylish clothing, items and accessories. Customise your room with a variety of furniture items and decorations. Learn secret gestures and dance moves – and then party into the early hours inside unique public rooms. No matter what you like to spend your time doing, Hotel Hideaway is the place to be. There's oodles of fun to be had and secrets to discover, so jump in and make sure the other guests recognise your name!
About Cookiee Kawaii
Cookiee Kawaii is an international artist from Irvington, New Jersey. Her love for anime, comic books & video games shows in her high energy base knocking music. She has a variety of different sounds from Jersey Club to Hip Hop.