AzerionOne is a media product with strands that weave together to offer unique solutions
It brings together Azerion's acquisitions into a single cohesive force
AzerionOne launches today, bringing the media industry a new platform of solutions in a single, modular package.
Azerion has been on a skyrocket growth curve over the last two years, adding advertiser and publisher technology to its consumer content portfolio. It has acquired a number of related businesses and grown them primarily by improving customer satisfaction. This means (for example) Improve Digital, GameDistribution, Headerlift and Quantum are now within the Azerion family.
AzerionOne brings together all these strands as part of a larger story, Sebastiaan Moesman, board member of Azerion. Uniquely, the synergies and cross-overs between the different parts of our business allow us to offer something that is far more than the sum of its parts.
Although the company is adding new product strands all the time, AzerionOne is built on some solid guiding principles, that benefit three user groups:
Hundreds of millions of consumers get to play amazing high-quality games.
Advertisers get reach – technologies that connect them with ever more massive audiences and highly targeted groups.
Publishers get maximum revenue while maintaining transparency and optimising engagement, allowing them to concentrate on their products.
Uniquely, Azerion understands that these groups interact and interrelate – they are looking at the same story from different viewpoints. AzerionOne benefits everyone by building on the links between different users, spotting synergies, finding efficiencies and weaving together the best strands to fit the needs of individual users.
AzerionOne is a statement of intent. Already we're pulling together the strands that make up a major media network, says Sebastiaan. Whatever part of the media you sit in, AzerionOne weaves together the right strands from our product portfolio to give you a solution that suits your precise needs.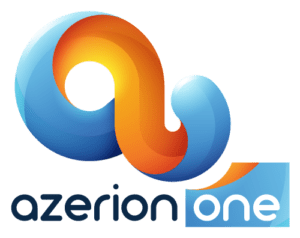 Consumer strands:
Azerion Games
Governor of Poker
Huz
Hotel Hideaway
Smeet
Habbo
Yepi
Hellokids
Hyves Games
Spele.nl
Funnygames
KiZi
BGames
Stratego
Woozworld
Operate Now Hospital
Agame
Advertiser strands:
AdMoove
Quantum
Summit
AdUx
HiMedia
Adpulse
Publisher strands:
Improve Digital
360 Polaris
Headerlift
Sellbranch
GameDistribution
Plinga
Tubia