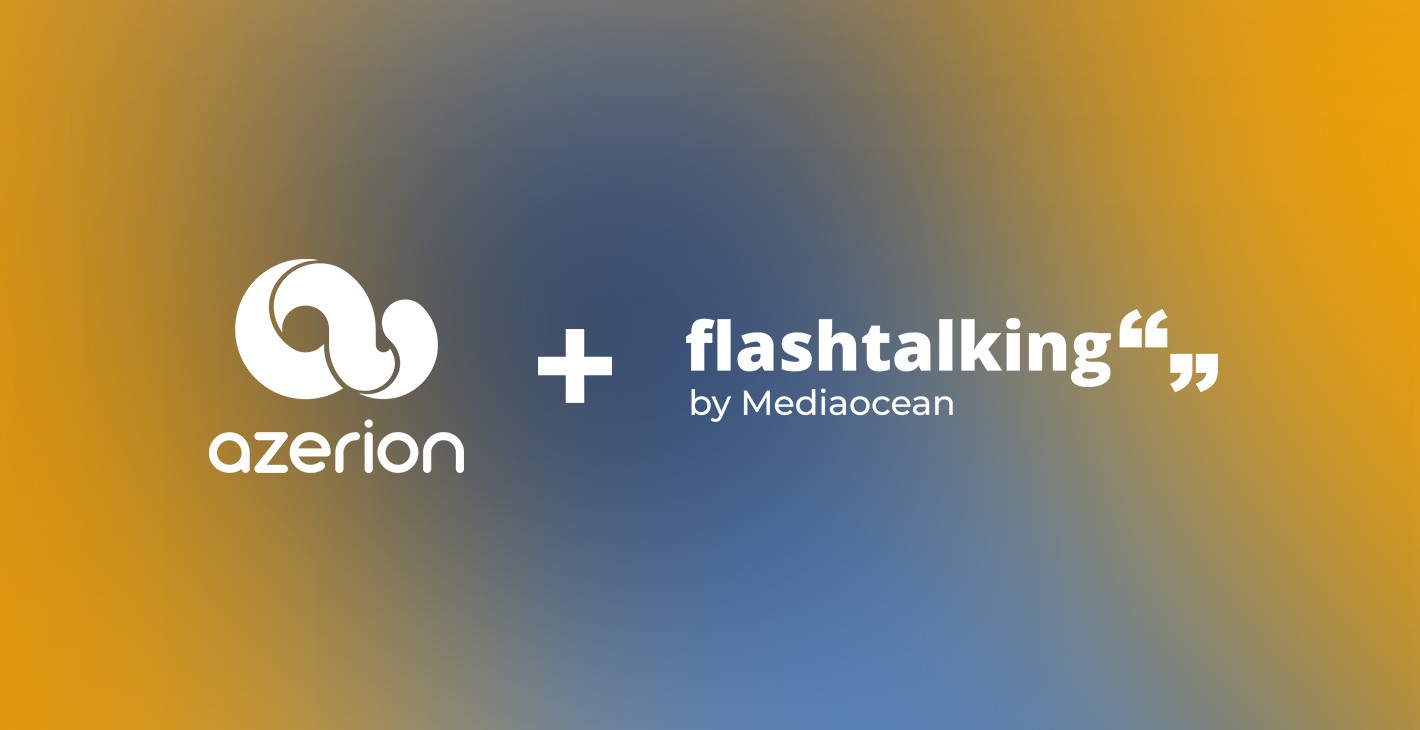 Sydney,  12 July 2023 – Azerion, a leading provider of digital advertising solutions, and Flashtalking by Mediaocean, a leading ad tech stack for creative relevance and activation, are pleased to announce their strategic partnership in the Asia Pacific region. This collaboration will enable dynamic creative optimisation across Azerion's suite of digital products. 
Azerion combines creativity and technology to deliver high-impact rich media, video, in-game solutions, and full-funnel customised performance strategies for brands. Azerion's portfolio includes a network of over 300,000 premium publishers, gaming partners and developers and it houses a network of over 20,000 owned and operated games with proprietary audience targeting tools and delivery technology to reach audiences at scale. With a focus on innovation, creativity is a fundamental part of the Azerion offering and is supported by a team of local in-house designers. 
By leveraging Azerion's exclusive ad formats and proprietary SSP in conjunction with Flashtalking's diverse data inputs, advertisers can now deploy dynamic creative across high-impact, standard display, video, and gaming environments through managed services and programmatic buys, at scale. 
Flashtalking's dynamic creative optimization capabilities allow for real-time customization of ad content based on user data, ensuring that creative messaging is tailored to the audience. Through their technology, Flashtalking provides valuable insights into campaign performance, audience behaviour, and attribution, helping advertisers make data-driven optimisation decisions.
Georgia Woodburne, MD JAPAC at Azerion explains: "We are thrilled to partner with Flashtalking by Mediaocean across the JAPAC region. By integrating Flashtalking's technology into our existing offering, we can provide an additional avenue for activating dynamic targeting across our platform, enabling advertisers deliver personalised messaging to their target audience in real time." 
Through this partnership, advertisers gain the ability to ensure contextual relevance, location targeting, and data-driven messaging, thereby enhancing campaign performance. 
Jay Smith, VP Sales JAPAC at Flashtalking, adds: "We are delighted to collaborate with Azerion and integrate our dynamic targeting capabilities into their platform, enabling adaptive strategies throughout the entire marketing funnel. This partnership allows us to leverage Azerion's unique offerings, providing additional solutions for our clients."
About Azerion
Azerion is a high-growth digital entertainment and media platform. We bring globally scaled audiences to advertisers in an easy and affordable way through our technology and in a safe, engaging and high quality environment, thanks to our owned and operated content with entertainment and other publishing partners.
Having its roots in Europe with its headquarters in Amsterdam, Azerion believes in a personal and local approach and has teams based in over 26 cities around the world to closely support our clients and partners to find and execute creative ways to really make an impact through advertising.
Founded in 2014, Azerion is listed as AZRN on Euronext Amsterdam.
Contact Information
Investor Relations
ir@azerion.com
Media
press@azerion.com