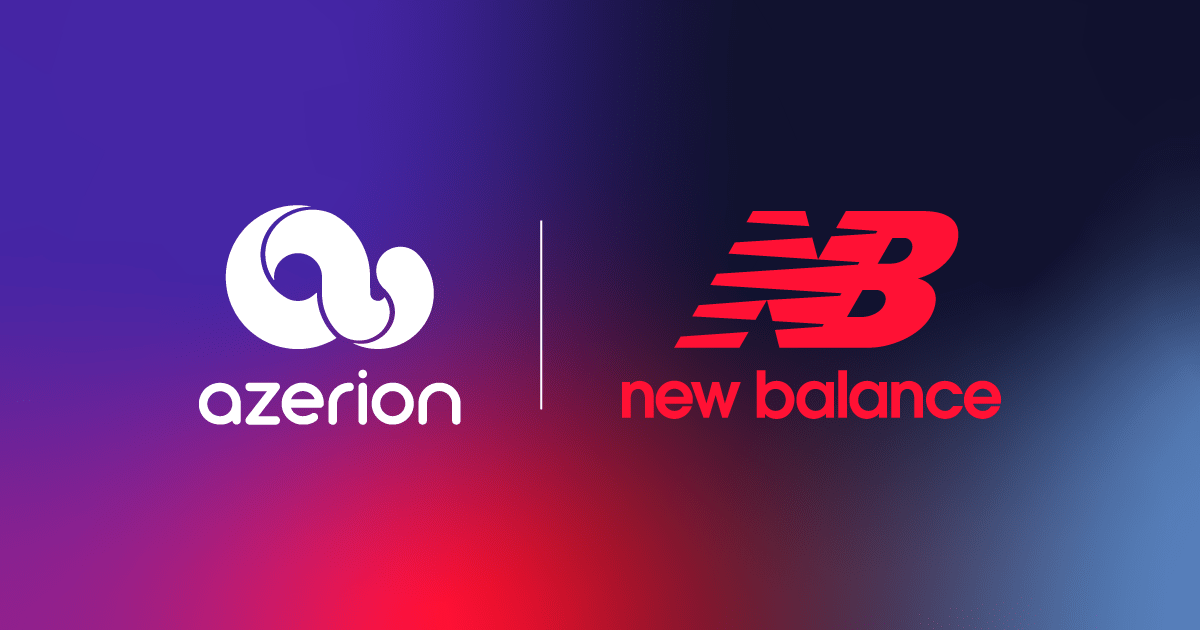 Amsterdam, July 28th 2023 – Azerion, a leading provider of digital advertising solutions, has successfully launched a first-of-its-kind campaign in Australia. By deploying high-impact creative display and in-game digital ads, Azerion has significantly increased footfall to New Balance stores nationwide, marking a breakthrough in the Australian market.
New Balance, a leading athletic footwear brand, aimed to engage younger consumers and directly link online advertising spend to physical store visits. Azerion met this challenge head-on by serving high-impact creative display ads to target audiences within its portfolio of premium publishers and owned and operated online casual games.
Stephanie Pratt, Director of Client Services at Yakkazoo, the agency that implemented the campaign, stated, "Attracting a younger audience is crucial to our brand strategy, and we recognised the tremendous potential of in-game advertising to build brand favourability among this demographic. Through our partnership with Azerion and Lifesight, we discovered that in-game ads were exceptionally effective in converting young audiences into loyal customers. This finding underscores the power of the gaming environment and the invaluable role it plays in driving business success."
Azerion's partnership with Lifesight, a leader in offline attribution and data solutions, enabled the measurement and direct attribution of the digital campaign's impact on store visitors in terms of visitors exposed to campaign messaging versus visitors not exposed to the campaign. Lifesight's advanced technology provides precise data on consumer behaviour and location, making their offline attribution and data solutions crucial for understanding the connection between online advertising and in-store visits. 
"We partnered with Lifesight for a first to market in-game to in-store footfall attribution study, which met the client's objectives of driving younger consumers and attributing ad exposure to store visits," said Elizabeth Grant, Director of Operations & Partnerships at Azerion, JAPAC. "We saw a massive uplift in Gen Z audiences seeing the ads and then going to New Balance stores in Australia. Brands want clear evidence of digital ad spend to in-store traffic increases, and we were able to do this via Lifesight's attribution pixel technology. Having additional insight into which store locations customers visited means we're now able to use these learnings to run lower funnel activity across our platform."
"The partnership between Lifesight and Azerion has gone from strength to strength over the years, creating a space for driving product innovation between our respective businesses. The collaboration for the first in-game to footfall attribution study has created an exciting opportunity for the market to offer clients significant conversions both online and offline, as well as reaching audiences that have been notoriously hard to reach," said Tom Gregory , Global Head of Sales & Partnerships for Lifesight.
The campaign ran for four weeks from November to December 2022. The results were impressive, showing that out of 1,000 engagements, 62 individuals visited one of the New Balance stores across Australia. Among these visitors, 58% were within the 18-24 age range, spending up to 30 minutes inside the store.
The campaign's objective was to raise awareness of New Balance's "Industrial" shoe line within the male 18-44 demographic and target a younger audience. Azerion reached a unique audience of 500,000 people via desktop and mobile high-impact display, securing an 89 percent view-through rate for the New Balance video ads across 20,000 casual games.
The Lifesight attribution pixels tracked ad exposure in cross-device environments and were matched to mobile IDs using Lifesight's proprietary identity graph of more than 13 million Australians.
The campaign's highest converting group was the Gen Z audience. A total of 1.5 million ad impressions were served and analysed, resulting in a total of 94,000 store visits. The campaign found that younger audiences tend to have an interest in shoes and clothing mid-to-end of the week, with store visits peaking on Fridays.
About Azerion
Azerion is a high-growth digital entertainment and media platform. We bring globally scaled audiences to advertisers in an easy and affordable way through our technology and in a safe, engaging and high quality environment, thanks to our owned and operated content with entertainment and other publishing partners.
Having its roots in Europe with its headquarters in Amsterdam, Azerion believes in a personal and local approach and has teams based in over 26 cities around the world to closely support our clients and partners to find and execute creative ways to really make an impact through advertising.
Founded in 2014, Azerion is listed as AZRN on Euronext Amsterdam.
Contact Information
Investor Relations
ir@azerion.com
Media
press@azerion.com