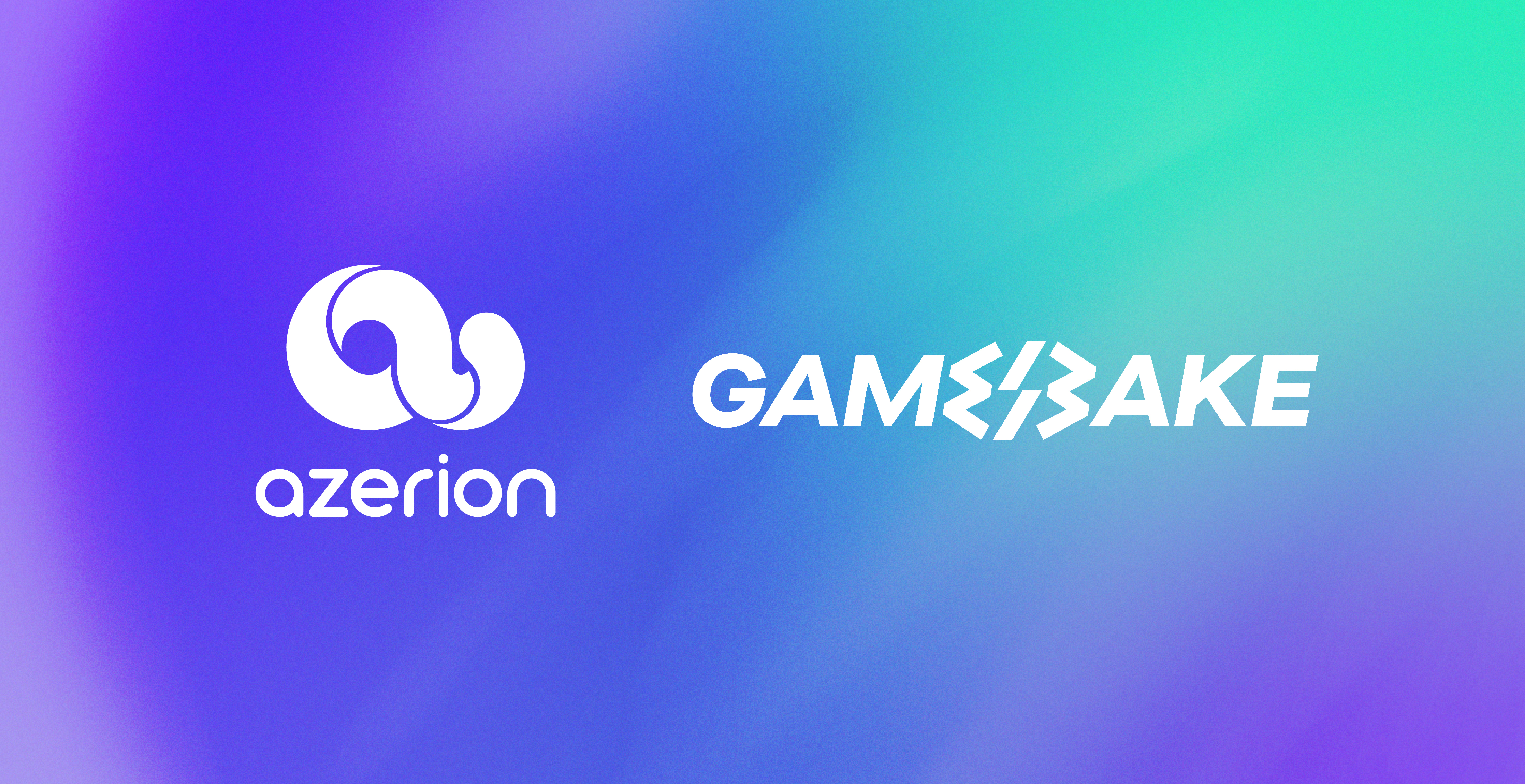 Azerion and GameBake encourage game developers to explore the possibilities of their networks and to learn more about the advantages of publishing cross platform game content outside the traditional channels. Thanks to this collaboration, even more distribution possibilities will be realized. 
Amsterdam, NL – June 30th 2022 – Azerion has teamed up with GameBake to expand its GameDistribution platform to provide more game developers with all the tools they need to publish and monetize their creations. This collaboration works in two ways: Firstly, GameBake will use the world leading GameDistribution network by Azerion as a new distribution channel opening up mobile & desktop browser and more, to its many content partners. 
Secondly, GameDistribution will make use of GameBake's world leading distribution tech to open the door to huge mobile channels like Huawei AppGallery, Samsung Galaxy Store, Xiaomi GetApps, UpToDown and many more, bringing owned and operated assets to these channels with a long-term vision to bring this to the wider development community in the near future. Both parties have great confidence that cross channel gaming outside the traditional stores will grow tremendously in the near future and can't wait to lead the charge for developers to easily deploy games across channels globally.
Yuliya Nabieva, Director of Casual Games Distribution at Azerion: "Azerion's GameDistribution platform is evolving fast and we're very excited to connect with GameBake, a renowned tech partner, to further increase distribution possibilities and to strengthen our position. Our shared vision has brought us together and because of this common vision, we'll be able to help even more creators to connect their games to new players and benefit from Azerion premium advertising monetization product."
Michael Hudson, Co-Founder and CEO at GameBake: GameBake has a single mission, to simplify distribution and open the door to as many opportunities for developers globally. That is why this partnership with Azerion is so exciting for us as it opens up new channels and new possibilities for all of GameBake's and Azerion's partners globally.   
About Azerion
Azerion is a high-growth digital entertainment and media platform. As a content-driven, technology and data company, Azerion serves consumers, digital publishers, advertisers and game creators globally. Azerion's integrated platform provides technology solutions to automate the purchase and sale of digital advertising for media buyers and sellers, supported by in market sales and campaign management teams. Through our technology, content creators, digital publishers and advertisers work with Azerion to reach the millions of people across the globe that play Azerion's games and view its distributed entertainment content to increase engagement, loyalty and drive e-commerce.
Founded in 2014 by two Dutch entrepreneurs, Azerion has experienced rapid expansion driven by organic growth and strategic acquisitions. Azerion is headquartered in Amsterdam, the Netherlands and is a publicly traded company listed on Euronext Amsterdam. For more information visit:
About Gamebake
GameBake is a distribution platform that provides end-to-end distribution, monetization and marketing solutions for all games across global channels, from mobile stores to HTML5 instant gaming platforms. Developers and publishers utilizing GameBake's intuitive platform gain access to the infrastructure and expertise to immediately reach and monetize exciting global markets via our channel partners. GameBake's proprietary and customizable KILN technology is completely agnostic and SDK-FREE, providing quick and simple solutions to deploy games to billions of potential users and bakes in the services you need to monetize and scale games successfully around the globe.