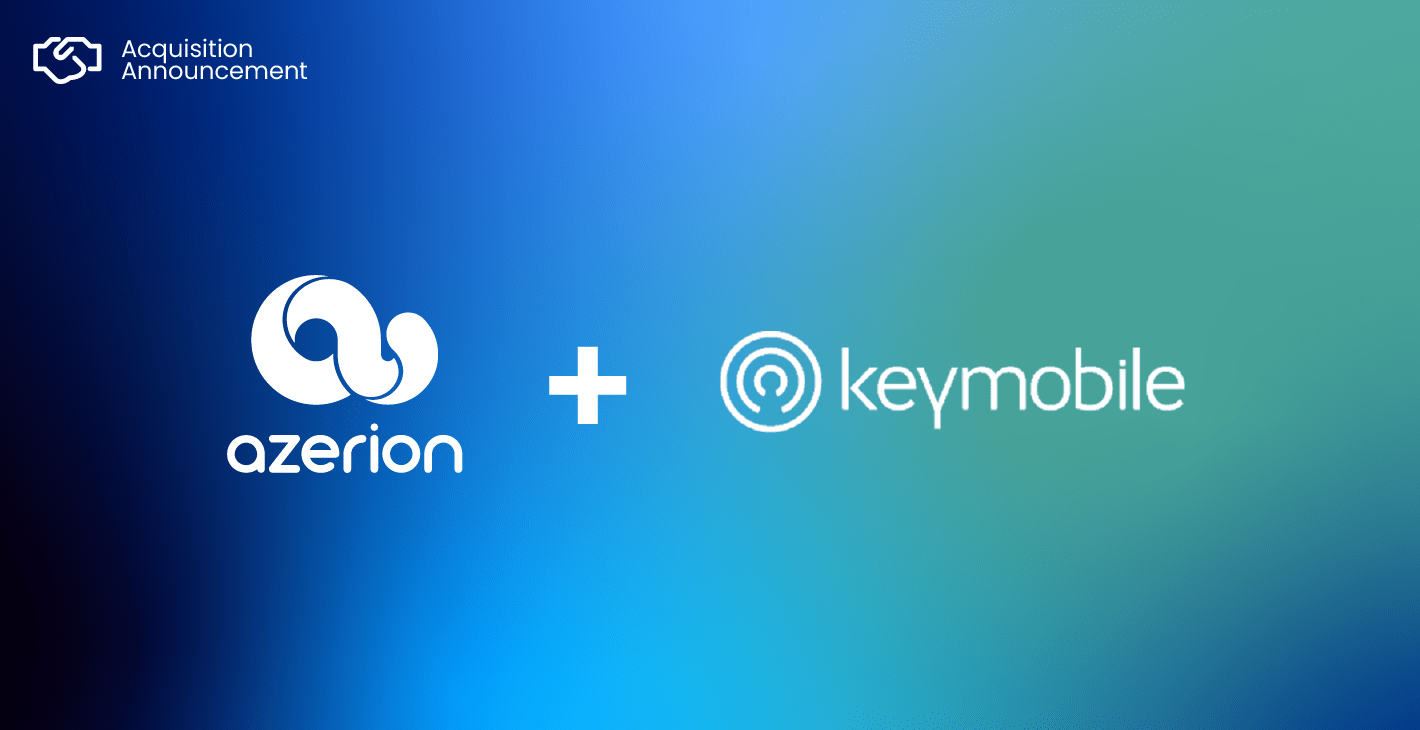 Amsterdam, 25th of August 2021 – Azerion, the fast-growing digital gaming and monetisation platform, today announces the acquisition of Keymobile, the Swedish mobile advertising company. The addition of Keymobile to Azerion's platform affirms the company's ambition to offer the most comprehensive and integrated advertising offering to publishers and advertisers in Europe.
This is the third Swedish acquisition completed by Azerion since January 2021, after Strossle and Delta Projects, using the proceeds of the €200-million bond listing issued by the company on the Nasdaq Stockholm exchange. The issuance had attracted a great deal of interest from Nordic and North American institutional investors.
Commenting on the acquisition, Patrik Fagerlund, VP Nordics at Azerion, said: The integration of Keymobile on our platform will support our efforts to provide our customers – whether they are media buyers or sellers – with a greater choice of adtech solutions and content across the Nordics and beyond, creating new synergies with our existing offering. We hope that this new acquisition will best help our advertisers reach their goals.
Johan Näslund, Keymobile CEO says: Mobile advertising is a well-recognised and effective advertising channel : we browse more on our mobiles than on our computers. This creates great opportunities for advertisers to engage with their audiences; while it is paramount to respect end-users by having a well-thought out mobile strategy. We believe our expertise in mobile advertising will effectively support Azerion's ambitions to offer the best and most comprehensive advertising offering to its customers.
Keymobile's advertising offer can be purchased both through direct purchases, where specific target group packages ensure that the ads are visible in the right context, or through a well-thought-out programmatic setup via some strategically selected DSPs available on the market. Keymobile also assists with the development of new, creative mobile formats that engage the recipient and enable successful mobile advertising.
Azerion in the Nordics
Sweden historically represents an important country for Azerion. Keymobile is the 5th investment in Sweden in the past three years, after the acquisition of adtech companies Widespace and Sellbranch in 2018, and Delta Projects and Strossle earlier this year. The company opened its first "Azerion campus" in Helsinki earlier this year, following the acquisition of Sulake Oy, the developer of flagship social game Habbo Hotel.
About Azerion
Azerion is a fast-growing pan-European digital gaming and monetisation platform. We develop and operate a safe and reliable online social gaming and entertainment platform for people of all ages to enjoy. Our integrated platform includes monetisation features and provides technology solutions to automate the purchase and sale of digital advertising for media buyers and sellers. Content creators, publishers and advertisers work with us to reach millions of people across the globe that play our games and use our entertainment concepts to increase engagement, loyalty and drive e-commerce. Founded in 2014 by two Dutch entrepreneurs, Azerion has experienced rapid expansion thanks to organic growth and strategic acquisitions. Azerion employs more than 955 employees across 24 offices and is headquartered in Amsterdam, the Netherlands.
About Keymobile
Keymobile was founded in 2014 and is today one of Sweden's leading players in mobile advertising. The company has been profitable since the start, and today generates revenue for 350 Swedish premium sites and helps Sweden's largest advertisers with their advertising. Keymobile supports brands reaching their target groups through mobile advertising, and assists publishers in monetising their mobile traffic more effectively.
Simple, transparent and relevant – Keymobile's know-how creates security for advertisers. Our experience working on thousands of campaigns means that we know which ad formats to use depending on the campaign's purpose and target group. We also help to develop unique formats – all to achieve the best possible results.