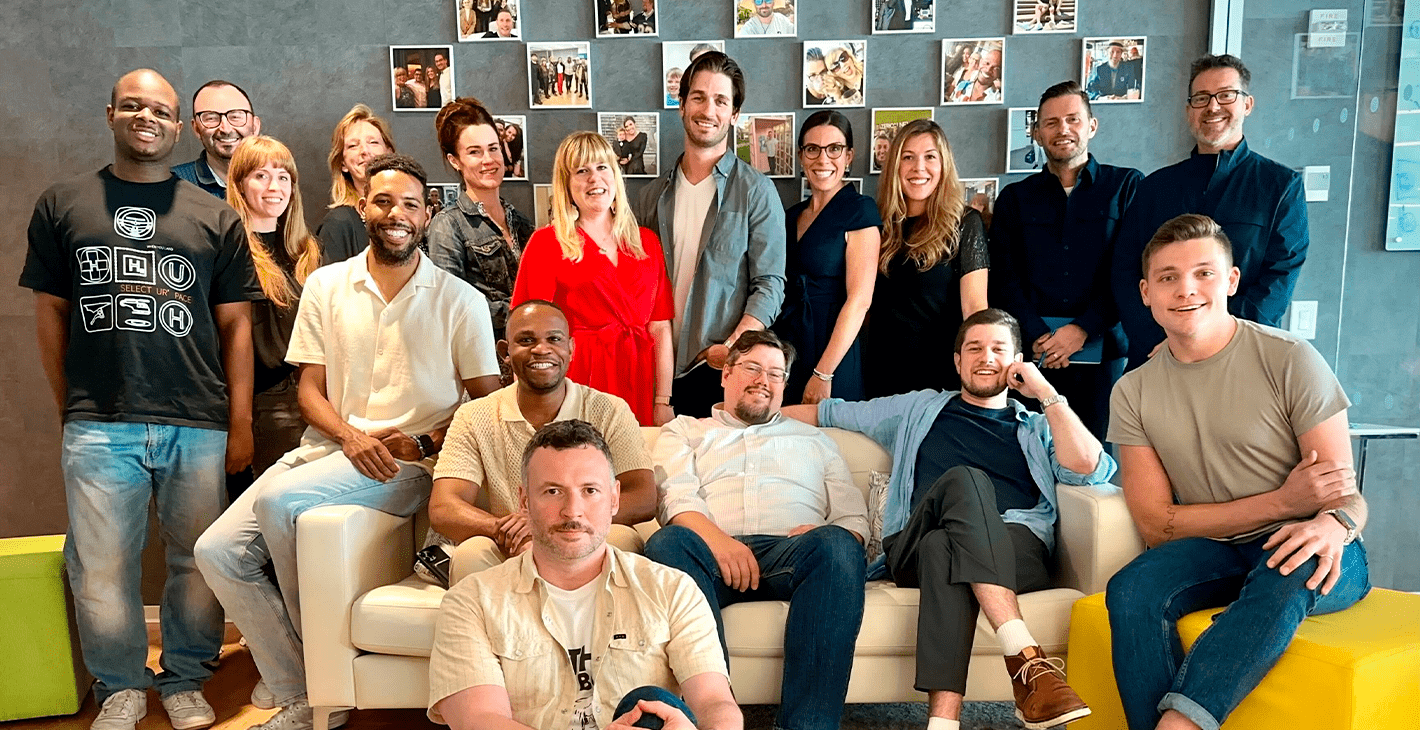 Amsterdam, September 21st, 2023 – Today Azerion, one of Europe's largest digital advertising and entertainment media platforms announces it has entered the North American market following the successful integration of recent acquisitions – Hybrid Theory, Infinia, and Targetspot – to form a single entity, Azerion US.
Azerion is unique in its ability to use data captured from browse, search, share, social, and context to identify and build custom audiences in real-time. Its datasphere consists of over 90 billion monthly data events, allowing Azerion to scale even niche or cookieless audiences. Fed by data that is refreshed every two hours, it also brings live audience insights into targeting strategies, helping clients drive performance at all stages of the funnel.
Azerion brings access to exclusive first-party data and video, display, and audio supply from 20,000 owned and operated games plus more than 15,000 owned and operated digital radio stations, all housed within its own proprietary advertising platform, Improve Digital, that automates the transparent buying and selling of premium inventory across its own supply and wider third party partner supply. 
Matthew Newcomb, Regional Director at Azerion, comments: "Azerion's fast growth has been driven by our commitment to provide the best outcomes for clients by using a combination of unique data and first-class technology, delivering unparalleled results at every stage of the customer journey. 
Our launch in North America is the start of the next phase of our growth that will cement Azerion's reputation as global leaders in data-driven, full-funnel advertising campaigns. We have very ambitious plans to scale the North American business."
Ava Moran , SVP of Sales at Azerion US, adds: "The combined Azerion entity in the US presents enormous opportunities for our existing and new clients. External agencies want fewer, bigger and better partners to engage with, and our integrated platform offers the agility, precision, and innovation they need to thrive in the dynamic North American market."
Azerion US is headquartered in New York, with offices at the iconic One World Trade Center tower. 
About Azerion
Founded in 2014, Azerion (EURONEXT: AZRN) is one of Europe's largest digital advertising and entertainment media platforms. We bring global scaled audiences to advertisers in an easy and cost-effective way, delivered through our proprietary technology, in a safe, engaging, and high-quality environment, utilizing our strategic portfolio of owned and operated content with entertainment and other digital publishing partners.
Having its roots in Europe with its headquarters in Amsterdam, Azerion has commercial teams based in over 26 cities around the world to closely support our clients and partners to find and execute creative ways to really make an impact through advertising.
Contact Information
Investor Relations
ir@azerion.com
Media
press@azerion.com