Excellent fit grows content, advertiser and publisher markets across Europe
Azerion strengthens its offering with the acquisition of digital sales house HiMedia Germany.
Azerion has been on a stellar growth curve over the last four years, adding advertiser and publisher technology to its consumer content portfolio. It has acquired a number of related businesses and grown them primarily by improving customer satisfaction. HiMedia Germany is the latest company to join Azerion and an important acquisition for its position in Germany.
HiMedia Germany is a great fit with Azerion, with excellent growth potential, says Joost Merks, Head of Mergers and Acquisitions Azerion.
It is already a strong player in Germany with long-term business relationships and excellent market access. Being part of Azerion will allow HiMedia Germany to improve monetisation for our publishing partners and, for advertisers, to use our technology to reach a wider European market.
The acquisition expands Azerion's German market share. HiMedia Germany adds 30 million monthly unique desktop and mobile users. It sells high-end tailored ads for publisher clients including WeTransfer, Rolling Stone, Computer Base and many others. It works closely with media agencies to offer advertisers highly targeted and creative solutions.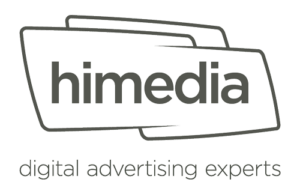 Azerion offers a clever and efficient ecosystem which can be rolled out immediately as part of HiMedia Germany's business, says Andreas Stietzel, CEO HiMedia Germany. I'm excited to be part of the Azerion family. I think it's great that so many CEOs of the companies it acquires stay on to help develop the business further.
The Azerion deal allows HiMedia Germany to offer clients a complete package for the first time, with more substantial programmatic advertising (via Improve Digital*) and engaging games content (via GameDistribution*).
HiMedia Germany has been around for 20 years and its ethos of positioning brands distinctively while driving revenue for publishers fits seamlessly into the Azerion ecosystem.
One of HiMedia Germany's great strengths is in native advertising where it works with brands to create campaign visions and tell their stories with tailored content.
Notes for editors
Hundreds of millions of people play our games
Advertisers reach massive audiences and targeted groups with our tech
Publishers earn top revenue with our tech and engage quality audiences with our content
Uniquely, Azerion works across these groups. Through an overarching product called AzerionOne, we spot synergies, find efficiencies and weave together the best strands from our business for each of our users
AzerionOne: content, reach, revenue, engagement – a million possibilities
* Improve Digital (improvedigital.com) and GameDistribution (gamedistribution.com) are products within AzerionOne. Improve Digital offers content owners a sophisticated programmatic advertising platform. GameDistribution allows publishers to add engaging content to their products.
Azerion previously indirectly owned a small share of HiMedia Germany. It has a minority stake in French advertising and user experience company AdUX which owned 45% of HiMedia Germany. As part of the acquisition, AdUX has sold its interest in HiMedia Germany to Azerion Holding. HiMedia Germany is now 100% directly owned by Azerion.
Azerion's HQ is in Amsterdam, The Netherlands. It has 20 offices around the World. Overall, Azerion now employs nearly 1000 people.
Azerion reaches 180 million gamers each month through its 13 500 games on the web and mobile devices.
Its advertiser technology is responsible for 300 billion transactions / month, reaching 350 million unique users / month.