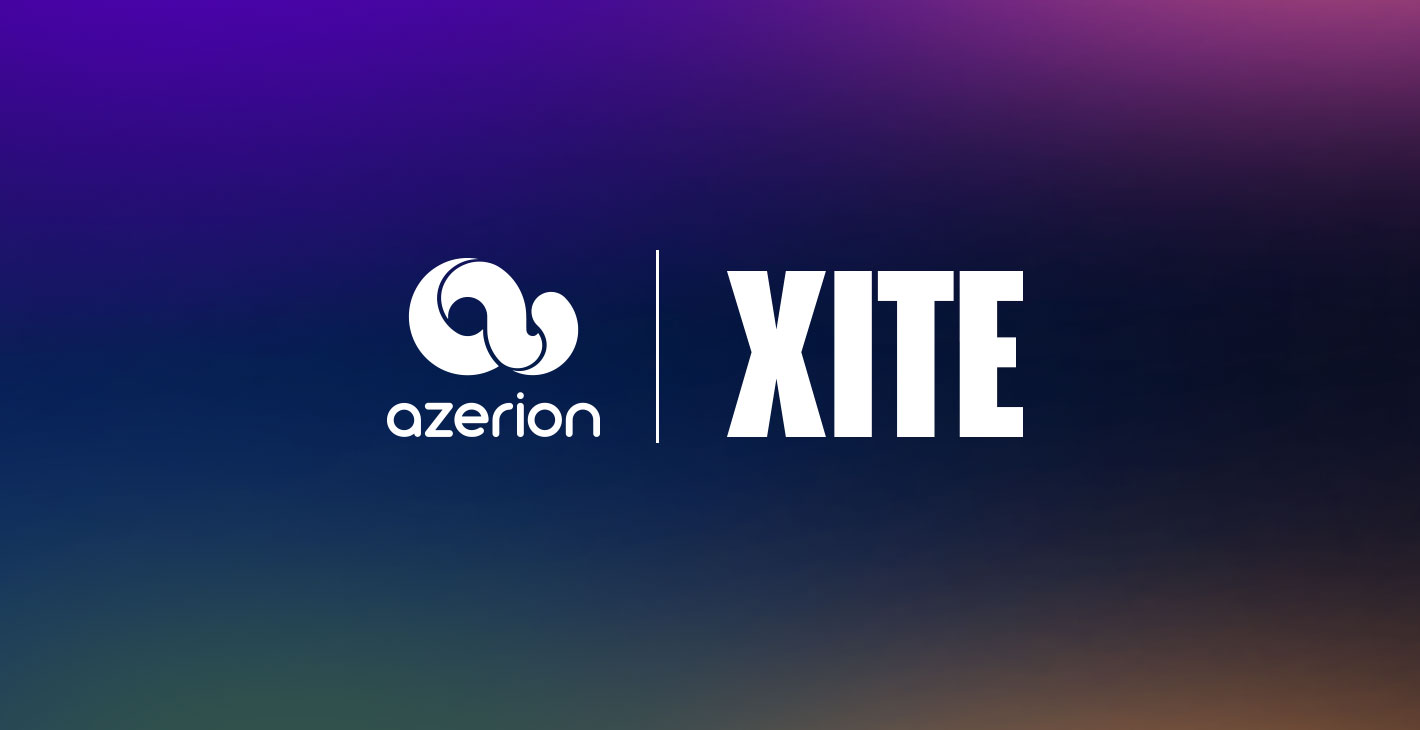 AMSTERDAM, 25 May 2023 – Today, Azerion has announced its new exclusive Connected TV (CTV) marketing partnership with XITE, a Dutch music video platform specialising in linear networks, interactive TV, and on-demand streaming services. The premium advertising inventory on XITE's music video platform will be sold both directly and programmatically via Azerion's in-house supply-side platform, Improve Digital. Advertisers benefit from a highly premium video environment that delivers optimal advertising experiences. 
"We are very pleased to partner with XITE," commented Andreas Stietzel, VP of Azerion DACH. "The demand for CTV advertising is growing rapidly as smart TVs have become standard in German living rooms. Advertisers must react to the changing usage behaviour, especially of young target groups such as Gen Z and Millennials, for whom traditional TV usage continues to decline. Therefore, CTV has become an integral part of the media mix. With XITE, we offer advertisers an exciting CTV advertising environment characterised by high-quality content and a high level of viewer involvement because music is pure emotion."
CTV has revolutionised how European viewers consume television and prompted advertisers to integrate this powerful media channel into their media planning. Younger target groups, in particular, are increasingly shifting their video consumption to CTV. As a perfect combination of TV and digital, it offers advertisers numerous advantages, such as advertising delivery on the big screen, various targeting options, and innovative advertising formats that increase viewer engagement. In addition, premium video environments are much more trusted by consumers than other media channels, such as social media. Advertising on TV is simply learned.
Founded in Amsterdam in 2008, XITE has been offering interactive music TV since 2011. With an attractive music video offering on TV and OTT platforms, XITE is available in over 100 million households across North America and Europe via CTV, set-top boxes, and OTT devices. In addition to its TV presence, XITE has an interactive music video app and offers over 30 linear channels, providing a comprehensive music video experience to its audience.
"XITE is growing fast in Germany and we're looking for a strong, local partner to monetize our premium CTV inventory. HiMedia's long-standing expertise in marketing for music publishers and Azerion's ad technology are an excellent fit with our ambition to be of even greater value to advertisers." says  Ingmar Rood, Director of Sales & Partnerships at XITE.
About Azerion
Azerion is a high-growth digital entertainment and media platform. As a content-driven, technology and data company, Azerion serves consumers, digital publishers, advertisers, and game creators globally. Azerion's integrated platform provides technology solutions to automate the purchase and sale of digital advertising for media buyers and sellers, supported by in-market sales and campaign management teams. Through our technology, content creators, digital publishers and advertisers work with Azerion to reach the millions of people across the globe that play Azerion's games and view its distributed entertainment content to increase engagement, loyalty, and drive e-commerce.
Founded in 2014 by two Dutch entrepreneurs, Azerion has experienced rapid expansion driven by organic growth and strategic acquisitions. Azerion is headquartered in Amsterdam, the Netherlands and is a publicly traded company listed on Euronext Amsterdam.
For more information visit: www.azerion.com.
Contact:
Investor Relations
ir@azerion.com
Media
press@azerion.com