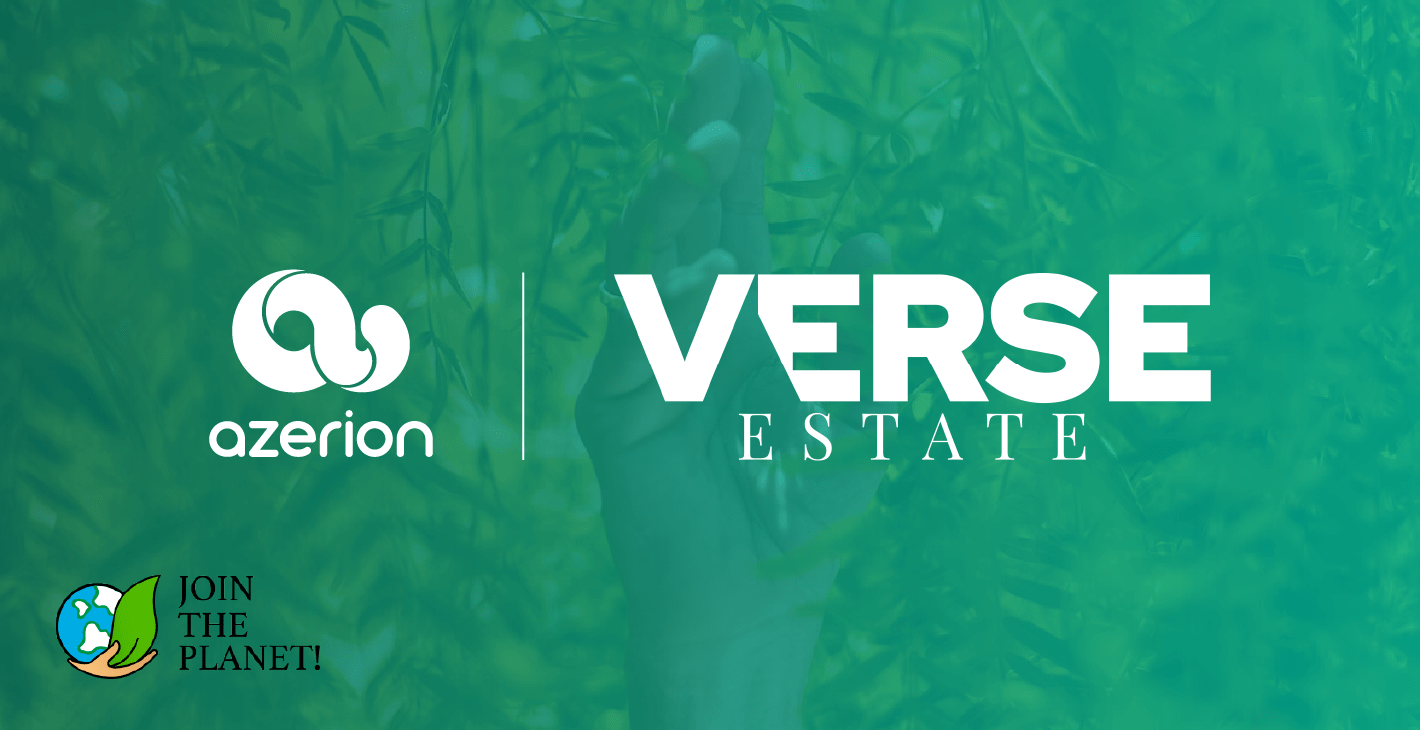 Amsterdam, 11 July 2023 – Azerion and Verse Estate unite to launch Join the Planet: an initiative supported by Lionel Messi to drive environmental awareness through gaming and VR.
Join the Planet, an initiative led by Sense Up, a green-forward and socially responsible company based in North America, is dedicated to creating sustainable products with environmental goals in mind. By enlisting the support of influential celebrities worldwide, Join the Planet aims to raise awareness about environmental issues. Azerion and Verse will leverage their expertise to develop a series of  games and immersive experiences that promote the Join the Planet project. Additionally, they will collaborate on metaverse solutions to deliver Join the Planet experiences to their players.
" We are thrilled to partner with Verse and Join The Planet supported by Lionel Messi to bring this amazing initiative to a global audience." said Jurriaan van Teunenbroek, VP of Games and Content at Azerion. "Through this collaboration, our aim is to harness the power of technology and immersive gaming experiences to raise awareness about sustainability and inspire positive change on a global scale. By combining entertainment and education, we aim to inspire individuals to take proactive steps towards creating a more sustainable future."
Mickael Reignier, General Manager at Verse, expressed equal enthusiasm about the partnership, stating, "Through our collaboration with Azerion, we aim to leverage the immersive capabilities of gaming and VR to amplify the message of Join the Planet. By engaging players in interactive experiences, we hope to ignite a global movement towards environmental consciousness."
As the collaboration between Azerion and Verse evolves, both companies remain committed to creating compelling gaming experiences and immersive virtual reality content that captivates audiences worldwide, propelling the mission of Join the Planet forward.
About Azerion
Azerion is a high-growth digital entertainment and media platform. We bring globally scaled audiences to advertisers in an easy and affordable way through our technology and in a safe, engaging and high quality environment, thanks to our owned and operated content with entertainment and other publishing partners.
Having its roots in Europe with its headquarters in Amsterdam, Azerion believes in a personal and local approach and has teams based in over 26 cities around the world to closely support our clients and partners to find and execute creative ways to really make an impact through advertising.
Founded in 2014, Azerion is listed as AZRN on Euronext Amsterdam.
About Verse Estate
Verse Estate is a VR technology company headquartered in Dubai providing metaverse solutions (consumer metaverse/enterprise metaverse/industrial metaverse). Unlike gaming metaverses, Verse Estate is focused on hyper realistic designs. Verse Estate is currently building a full Virtual Reality World ("Verse World"), with its own marketplace and virtual economy. We recently opened our high tech 6000 sq ft. showroom at the heart of Dubai in AlSerkal Avenue and are building the biggest 3D scanning studio in the world. 
Contact Information
Investor Relations
ir@azerion.com
Media
press@azerion.com