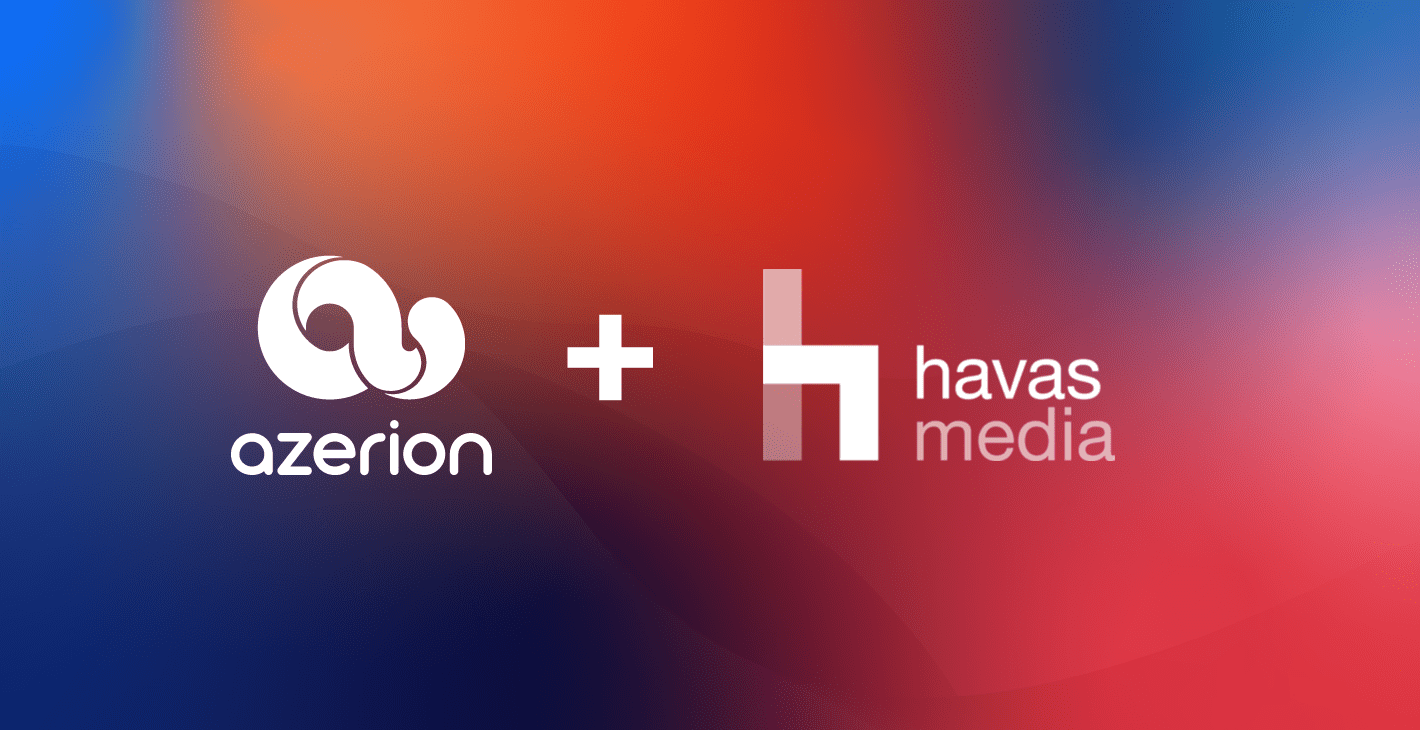 Amsterdam, January 7 2022: Azerion, the digital entertainment and media platform, and Havas Media The Netherlands, part of the global media agency Havas, are reaping the rewards of their partnership focused on bringing the best possible ROI for clients' overall digital media investments.
Through Azerion's 'Improve Digital Marketplace', its premium media buying platform, Havas Media has benefited from not only competitive pricing but seamless workflow and quality control of its trading output. Additional solutions cited by Havas Media include:
Time saving in executing and optimizing campaigns
Being in full control of the inventory for clients
Total transparency
The deal setup is optimised with the support of Azerion's robust infrastructure to manage the supply side. It provides companies like Havas Media with in-depth insights on publisher inventory. As a result of these insights, Havas Media's advertisers receive more value for money and the local publishers receive a healthier share of budget.
Plans for 2022 include rolling out 'Improve Digital Marketplace' to other Havas Media arms across the world, connecting Havas tools to the platform to automate processes, as well as develop new formats together with Azerion to introduce to Havas Media's preferred supply partners.
Thijs Muller, CEO at Havas Media The Netherlands said:
"We were attracted to Azerion by the scale-up mentality of the fast growing European digital platform and our partnership so far has proved successful in developing the business of Havas clients. We are very excited about the next steps we will make this year together with Azerion. The knowledge we have built collaboratively has led to the setup of a meaningful supply path that will be integrated in other offices across borders."
Umut Akpinar, Co-CEO and Founder of Azerion, said:
"Two years ago we saw a big opportunity to build up this partnership with Havas Media The Netherlands. Together, we developed a meaningful Marketplace on our advertising platform designed for media agencies like themselves. I'm very proud to see how this has developed. It really shows the flexibility of the platform, which works symbiotically for both sides."
About Azerion
Azerion is a fast-growing and leading pan-European digital entertainment and media platform. Azerion's integrated platform provides technology solutions to automate the purchase and sale of digital advertising for media buyers and sellers. Content creators, digital publishers and advertisers work with Azerion to reach millions of people across the globe that play its games and its entertainment concepts to increase engagement, loyalty and drive e-commerce. Founded in 2014 by two Dutch entrepreneurs, Azerion has experienced rapid expansion thanks to organic growth and strategic acquisitions. Azerion is headquartered in Amsterdam, the Netherlands.
Azerion has announced a proposed business combination with EFIC1 which upon completion will result in Azerion becoming a publicly traded company listed on Euronext Amsterdam.
About Havas
Part of Havas Group, Havas Media operates in over 140 countries and services its clients through a portfolio of specialist teams that span media, strategy, digital, data consulting, programmatic buying, performance marketing, mobile, out of home and geolocal, social media, experiential, entertainment and sport.