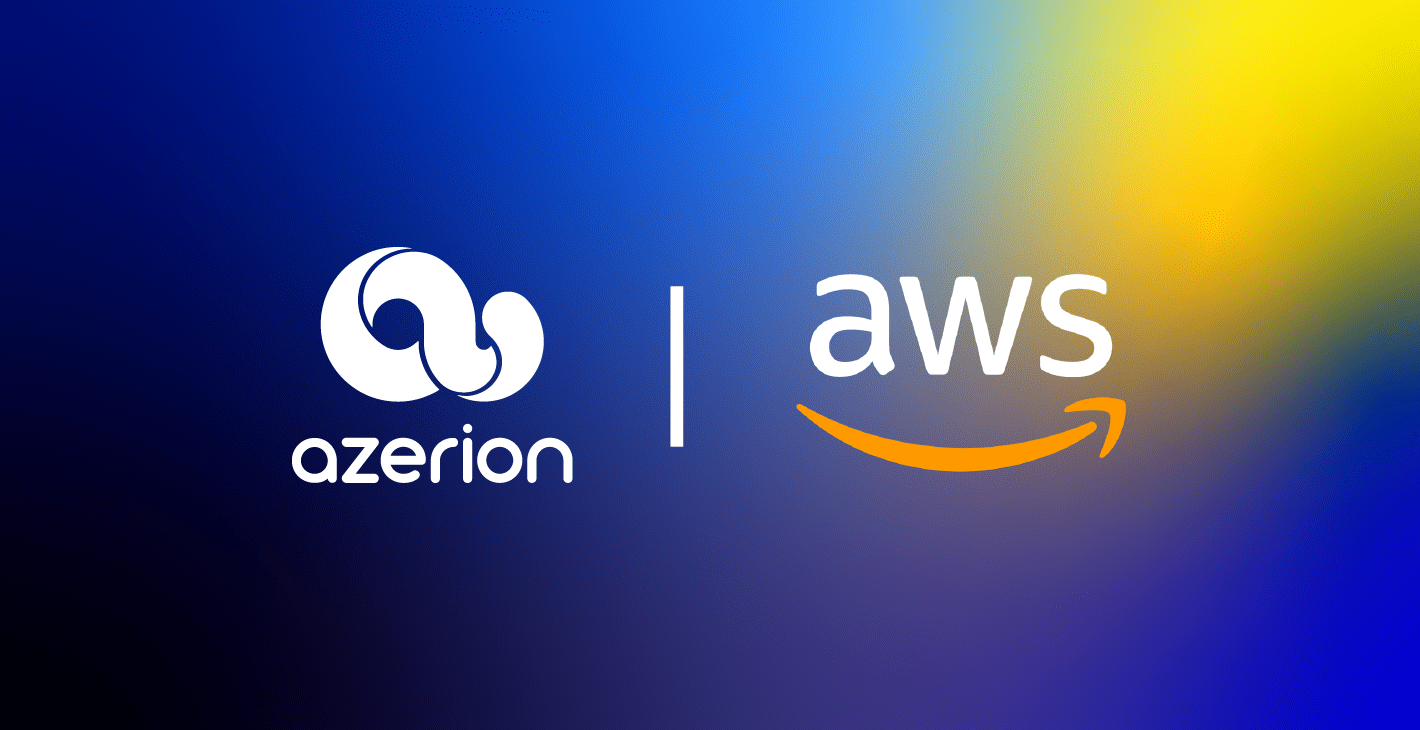 Azerion, the fast-growing Dutch digital entertainment and media platform, has moved its 16,000+ games into the AWS Cloud to improve the gaming experience of its millions of monthly active users
Amsterdam, January 19, 2022 – Azerion, the digital entertainment and media platform, is pleased to announce that it selected Amazon Web Services (AWS) as its preferred cloud provider. Working with AWS, Azerion focuses on three main pillars: cost optimization, time to market and security. These focuses have been selected with the aim to bring new games to market faster while improving gamers' experience of existing games. 
Working with AWS, Azerion found a solution to be able to monitor and decrease their IT investment. Using AWS, Azerion decreased its IT costs by approximately a third in only two years. Beyond this, Azerion has been able to switch to focusing the majority of its team's priorities on the improvement of products instead of the management of the IT platform and infrastructure. This has resulted in Azerion spending approximately 75% more time on developing new products and improving user experience. 
A collaboration between Azerion and the AWS prototyping team produced a proof of concept using Amazon Sagemaker, Amazon EMR and Amazon ECS services. The outcome of this joint effort is a machine learning solution for predicting the likelihood of an ad sale for outgoing ad bid requests. By throttling the volume of bid requests which are considered least likely to return a paid impression, there is an approximately 30% decrease in outgoing traffic costs. In addition, further savings are possible on computational resources needed to maintain the remote connections, along with significant improvements in the Azerion platform's response times. Migrating the ad server workloads to infrastructure utilizing Graviton processors unique to AWS cloud systems resulted in a further estimated 10% computational cost savings, compared to previously employed x86-64 based architecture.
Daan Boekestein, VP of Product at Azerion, said: "Everything at Azerion runs in the AWS Cloud – all systems and all data. When you are a fast-growing company IT robustness, agility and financial optimization are key. By using AWS Cloud, our team can focus on bringing value to millions of our gamers worldwide and rapidly innovate to develop a unique gaming experience." 
About Azerion
Azerion is a fast-growing and leading pan-European digital entertainment and media platform. Azerion's integrated platform provides technology solutions to automate the purchase and sale of digital advertising for media buyers and sellers. Content creators, digital publishers and advertisers work with Azerion to reach millions of people across the globe that play its games and its entertainment concepts to increase engagement, loyalty and drive e-commerce. Founded in 2014 by two Dutch entrepreneurs, Azerion has experienced rapid expansion thanks to organic growth and strategic acquisitions. Azerion is headquartered in Amsterdam, the Netherlands.
Azerion has announced a proposed business combination with EFIC1 which upon completion will result in Azerion becoming a publicly traded company listed on Euronext Amsterdam.