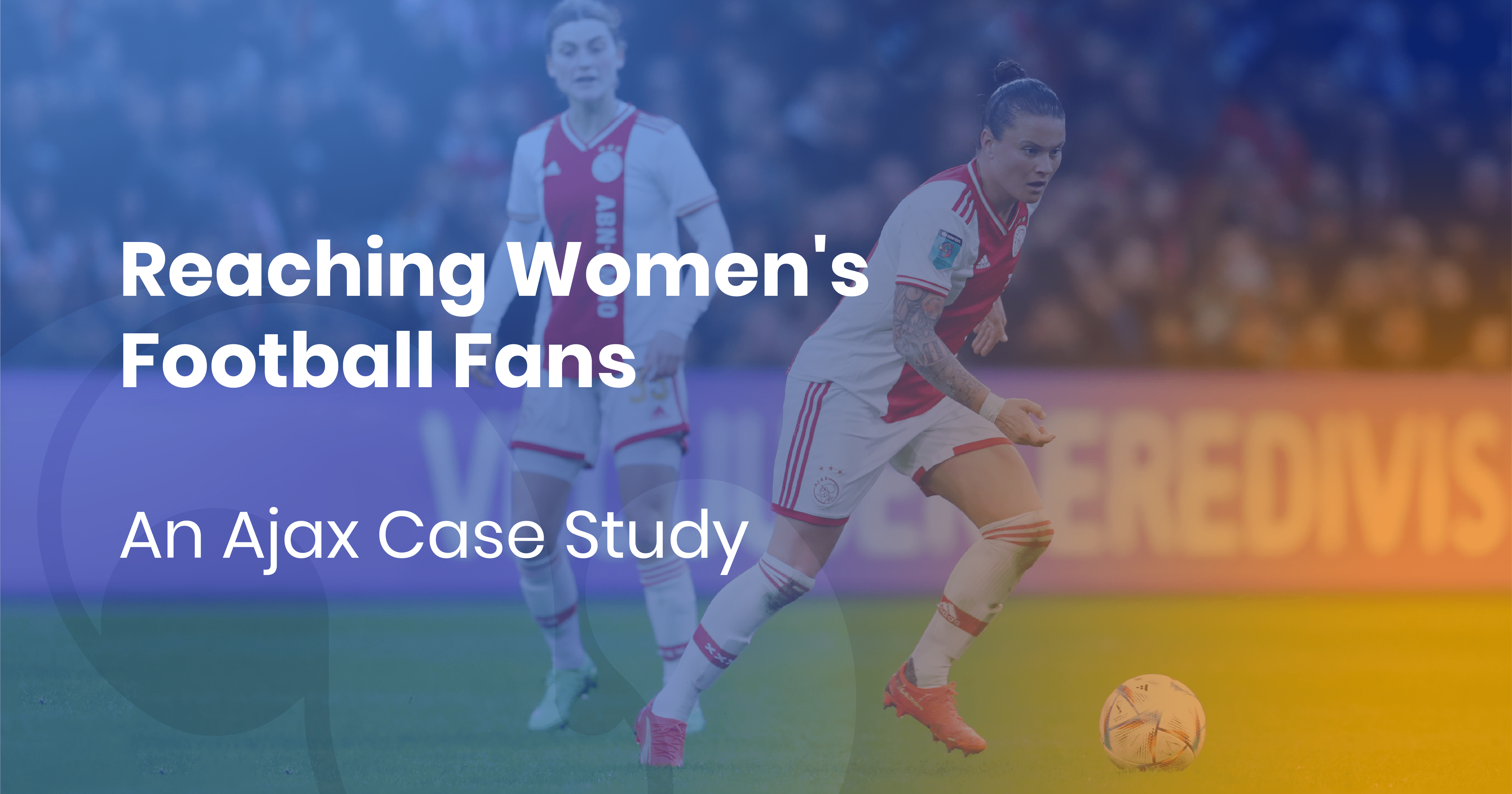 Advertiser: Ajax
Campaign duration: February – March 2023
Media: Display, Online Video, Social Media & DOOH
Responsible account manager: Marc van der Ploeg
The objective of this campaign was to engage women's football fans and sell out the Johan Cruijf Arena during the women's classic Ajax-Feyenoord match on March 4. With the growing popularity of women's football, it was crucial to promote such competitions effectively. Our challenge was to identify and reach the target audience of women's football fans.
Brand activation
To ensure the success of the campaign, we leveraged Azerion's strong football network, utilising it as a powerful tool to connect with our target audience. Our primary goal was to generate a maximum number of spectators for the women's football match at the Johan Cruijff Arena. The results exceeded expectations, as Ajax achieved a record-breaking attendance of 33,742 spectators, surpassing the previous record of 14,618 spectators. As the main sponsor of the Azerion Women's Eredivisie, we take immense pride in this achievement.
Ajax successfully reached millions of people through an integrated online and offline advertising campaign. To enhance the online campaign, we utilised Azerion's online advertising network, employing display advertising, social media advertising, and online video advertising. Additionally, we featured dynamic out-of-home (DOOH) creations at metro and train stations in Amsterdam and the surrounding area.
The display ads garnered an impressive 8,107,064 impressions, with an average click-through rate (CTR) of 0.39%, resulting in 24,475 clicks. Online video advertising, presented as pre-roll ads and TikTok videos, achieved a remarkable total of 7,116,678 impressions, while the pre-roll ads boasted a completion rate of 94.37%. Furthermore, the DOOH advertisements generated 2,335,657 impressions.
Ajax's comprehensive advertising campaign, utilising Azerion's football network, proved highly successful in reaching and engaging women's football fans. The record-breaking attendance at the women's classic match in the Johan Cruijff Arena exemplifies the effectiveness of this campaign. By leveraging a mix of display, online video, social media, and DOOH advertising, Ajax successfully captured the attention of millions and solidified its position as the main sponsor of the Azerion Women's Eredivisie.