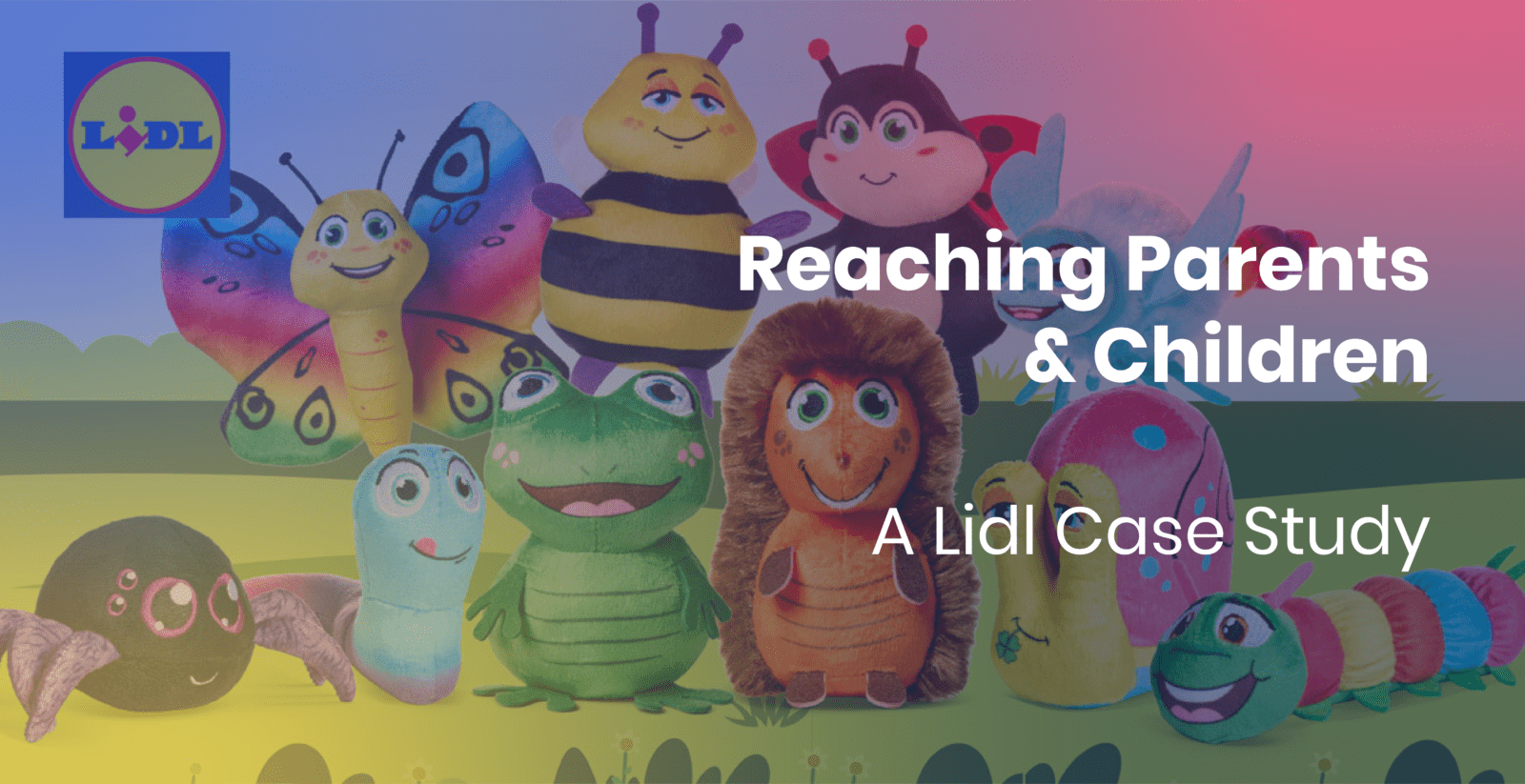 Advertiser: Lidl
Agency: Zigt
Campaign duration: February – March 2023
Media: Interactive advergame/video page takeover
Responsible account manager: Annemarijn Kauw-A-Tjoe
The objective of this campaign was to reach the target audience of parents and children and create awareness about the new AchtertuinMinis campaign by Lidl. Building on the success of the Lidl Minis savings campaign, this year introduced 10 new cuddly toys inspired by backyard creatures. The challenge was to identify the online location of the target group and effectively engage them.
Brand awareness
To ensure maximum visibility and engagement, Lidl collaborated with our gaming network and websites focused on parents. Recognising the need to stand out, we implemented an interactive page takeover strategy. The advertisement featured an advergame that allowed parents and children to participate after watching a video. Completing the advergame familiarised them with the 10 Backyard Minis available for saving at Lidl. This unique approach to advertising yielded outstanding results.
The advertisement achieved impressive results, generating 333,460 impressions and 2,004 clicks, with an average click-through rate (CTR) of 0.60%. Beyond the high number of impressions and clicks, the advergame fostered significant interaction, resulting in a total of 3,222,424 events (interactions with the advergame), representing a remarkable 10% interaction rate. Furthermore, the advertisement, created by DSlab, received recognition as the Weborama Creation of the Month award winner. These exceptional outcomes reflect the success of the campaign.
Lidl's strategic collaboration with our gaming network and targeted websites proved highly effective in reaching and engaging the desired audience of parents and children. The interactive page takeover, featuring the advergame, provided an innovative and captivating approach to advertising the AchtertuinMinis campaign. With notable impressions, clicks, and interactions, this campaign demonstrated its ability to create brand awareness and drive engagement. Lidl's achievement of the Weborama Creation of the Month award further attests to the campaign's excellence. Overall, the campaign can be regarded as a resounding success.