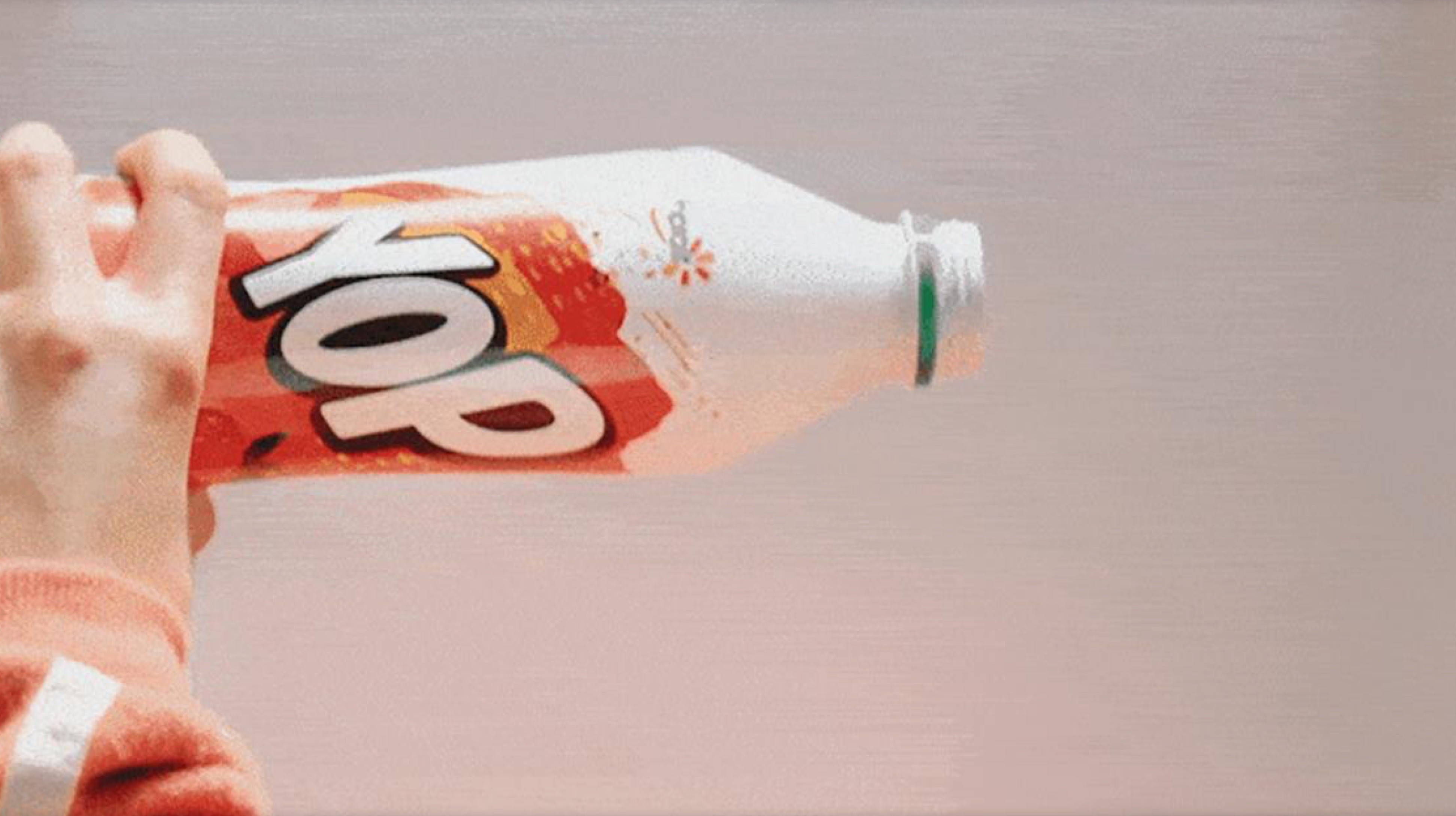 The Yop Challenge
Breaking through and creating standout in an already saturated dairy drink market, where key competitors incl Yazoo lead.
Current awareness of YOP was already low and they needed the most cost effective way to breakthrough the noise of competitors, to ultimately raise awareness of the benefits of their product and brand.
We were asked to deliver a brand campaign to two target audiences:
18+ Female Main Shoppers

35-44 Female Main Shoppers
We maximised brand exposure
Video maximised the TV asset and reinforced the 'No Limits' creativity.
Additional interactive mobile display helped increase the brands awareness on the move with a CTA to 'Shop Now'
The mobile design featured product shots and parallax animation that moved upon a user scrolling
We implemented a range of 1st & 3rd party data segments and contexts to help pinpoint the audience including:
35-44 year olds
Females Main Shopper
Regionally focusing around major cities including London/ South East and Midlands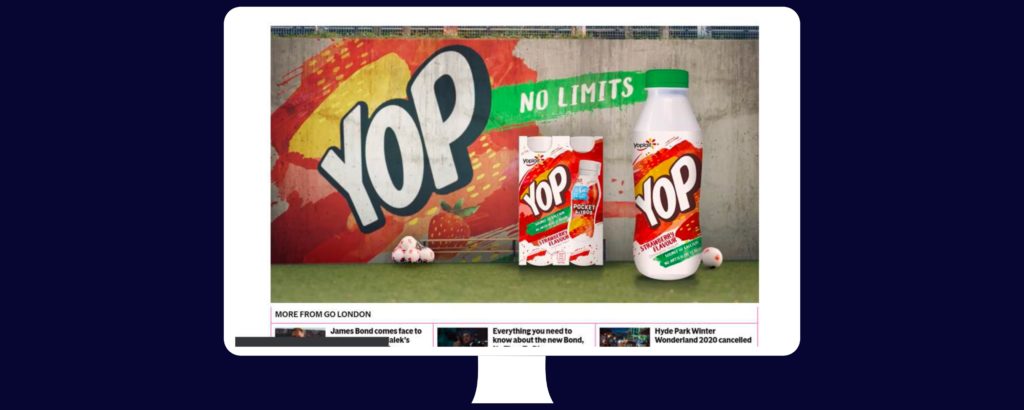 Differentology independent brand insights
One of the UK's most innovative Independent research companies, Differentology's mission is to to help demonstrate 'effective brand engagement' to your challenge.
The CONTROL group:
A total of 227 respondents participate in the survey across the two audiences (18+ Female Main Shopper @150) and (35-44 Female Main Shopper @77).
Answering questions without being exposed to the campaign activity, in order to give a benchmark reading across several metrics (e.g. awareness, familiarity, consideration, likelihood to recommend, etc.)
The TEST group:
454 separate respondents across the two audiences also answer the same questions, but with the key difference of having been exposed to the campaign activity.
*Both control and test audiences fulfilled the two audience demographics.
**The test exposure to the activity is via a web–based task whereby the exposed group respondents visit & spend some time browsing a webpage similar to where the campaign will be distributed to, to mimic a natural exposure in a realistic environment, as opposed to a static screenshot/video insolation.
Measuring awareness
Did the campaign make the audience THINK more about the brand?
Unprompted brand awareness – First mention
When thinking about dairy drink brands, please can you write down all that come to mind – YOP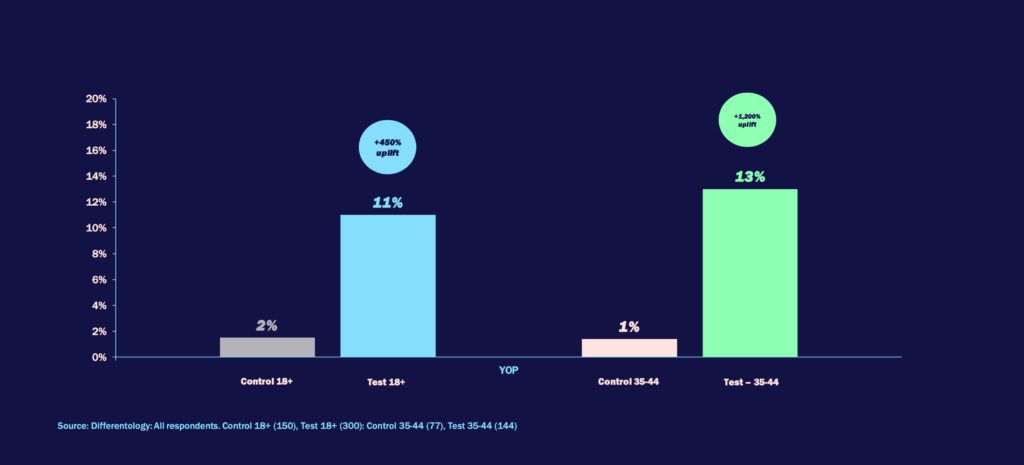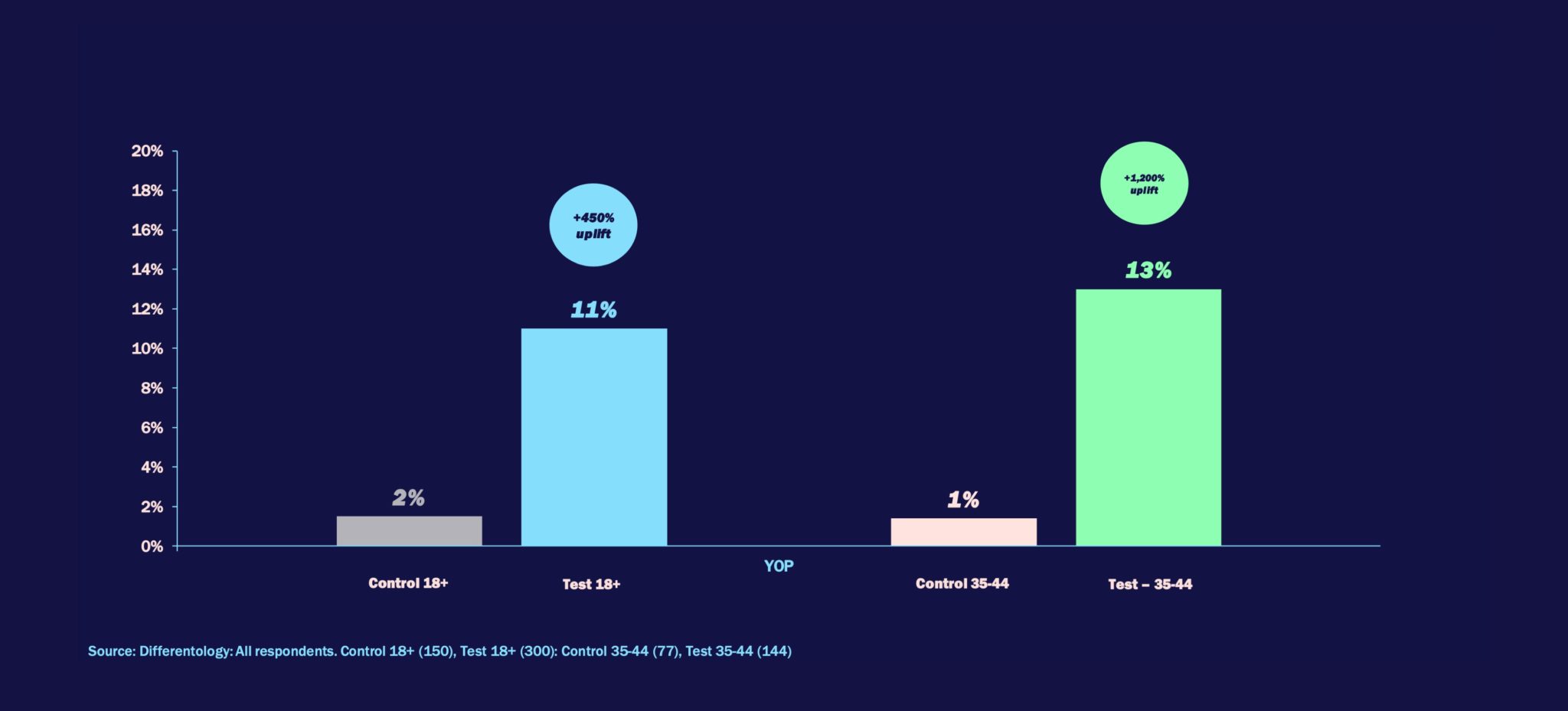 Unprompted brand awareness – first mention competitors
When thinking about chilled dessert brands, please can you write down all that come to mind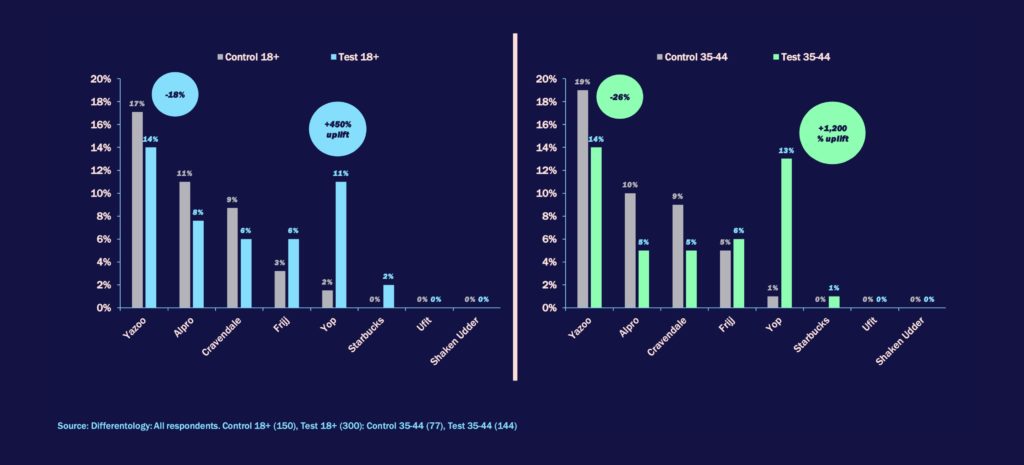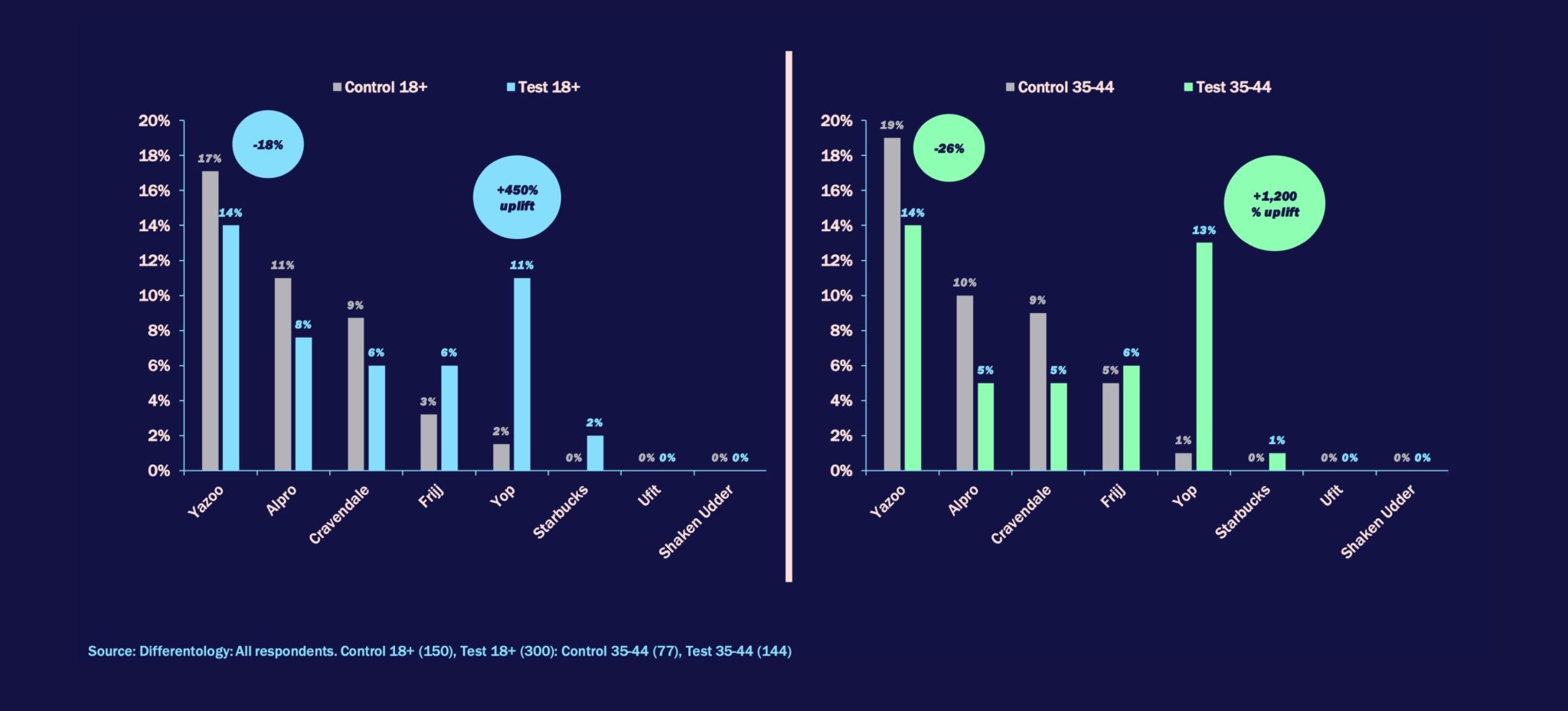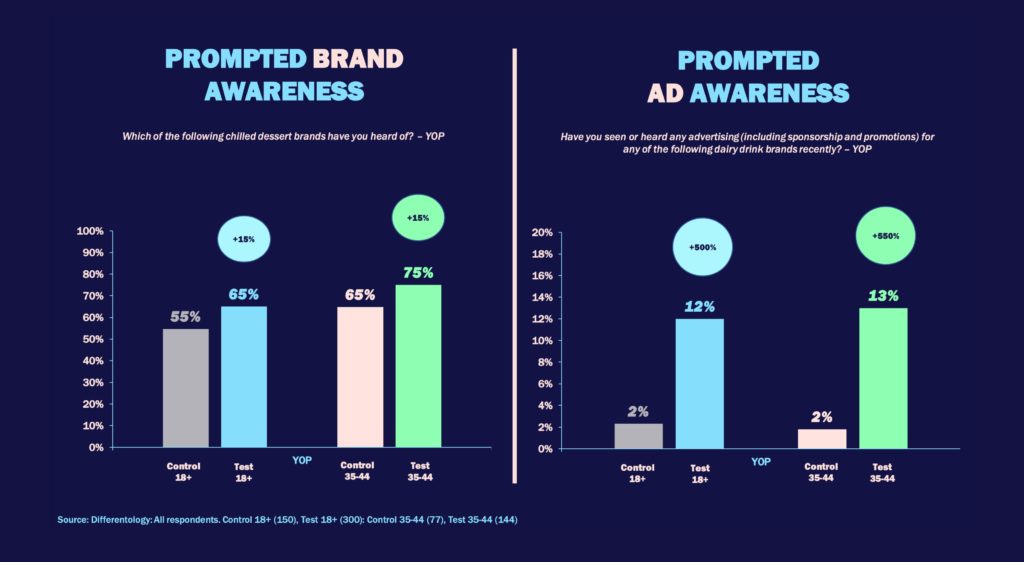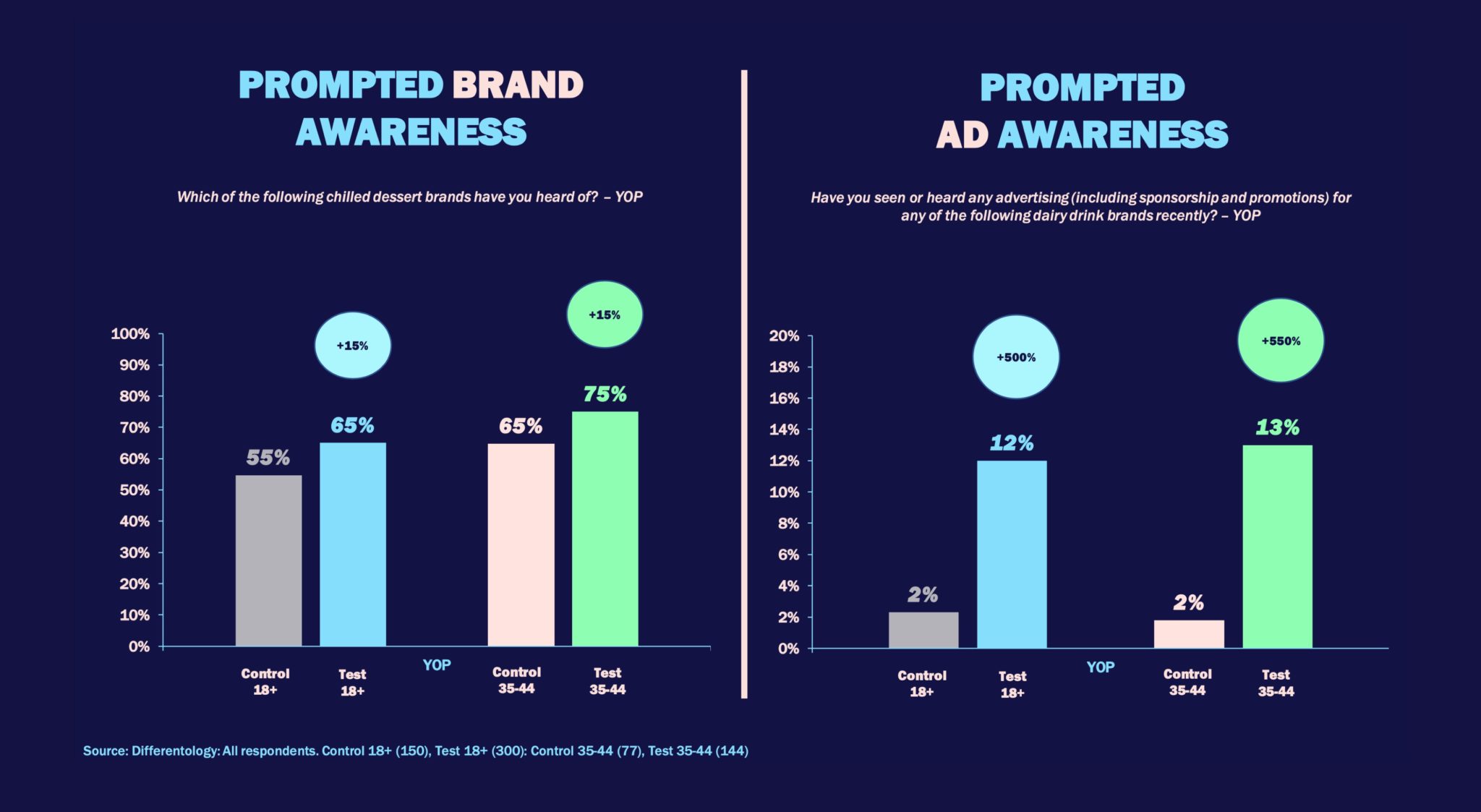 Measuring perception
 

of Yop

Did the campaign make the audience FEEL more positively towards the brand?
Brand perceptions
To what extent do you agree or disagree that YOP…– Top 3 'strongly agree' shown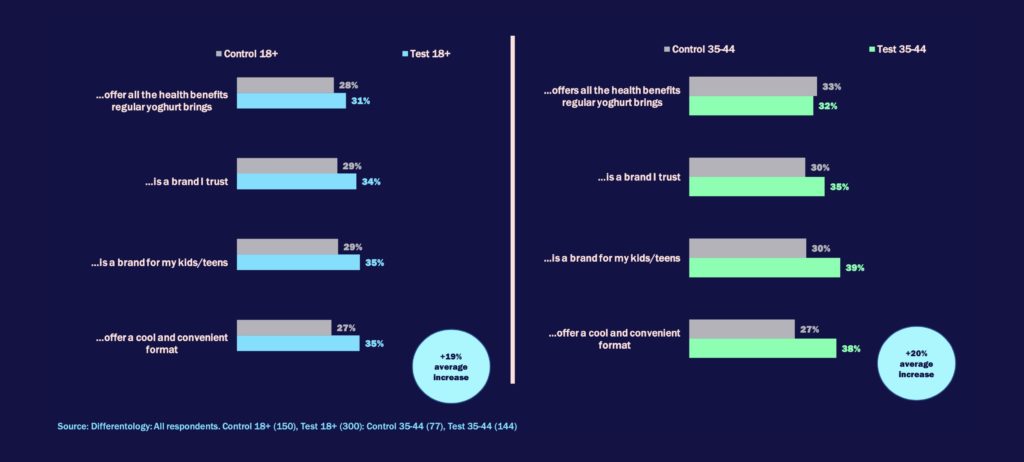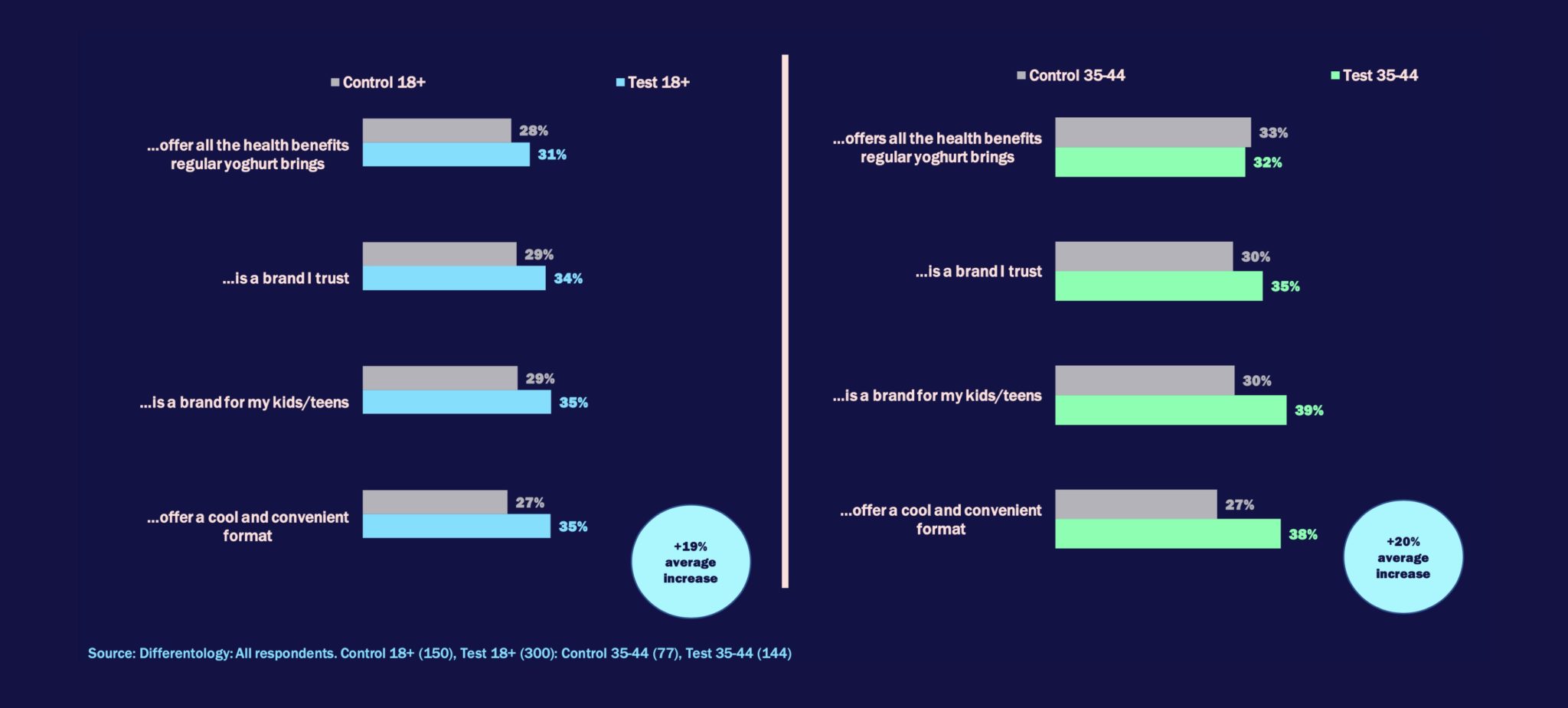 Brand impression
To what extent has this activity changed your impression of YOP?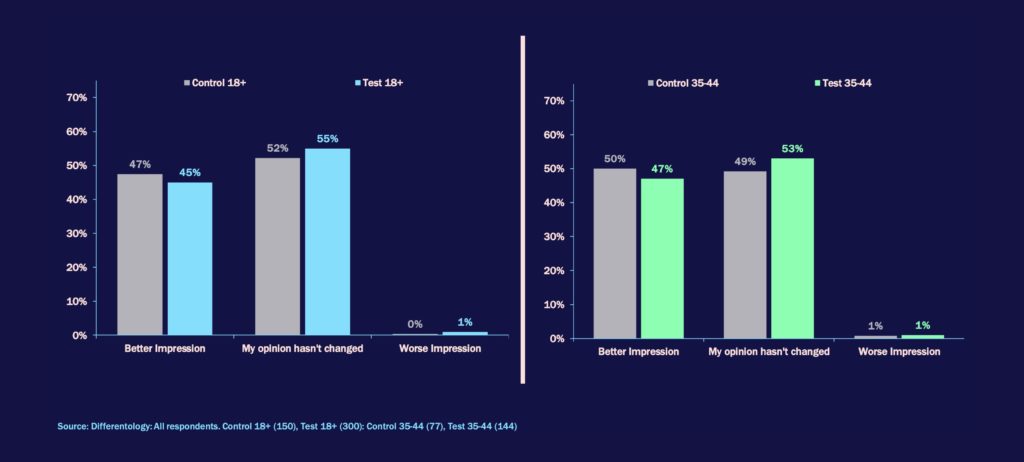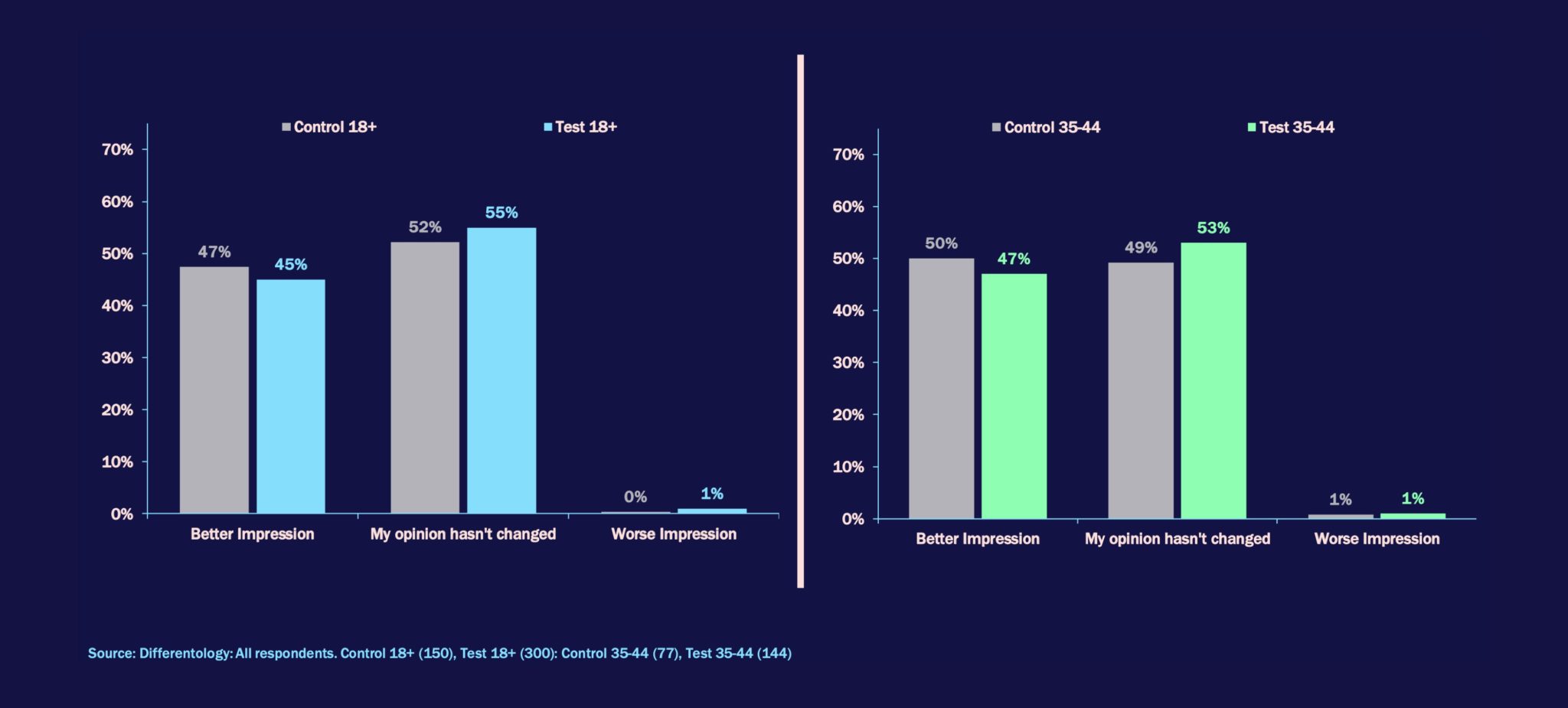 Uniqueness of activity
On a scale of 0-10, how unique and different were the YOP ads?
Top 5 'unique and different' shown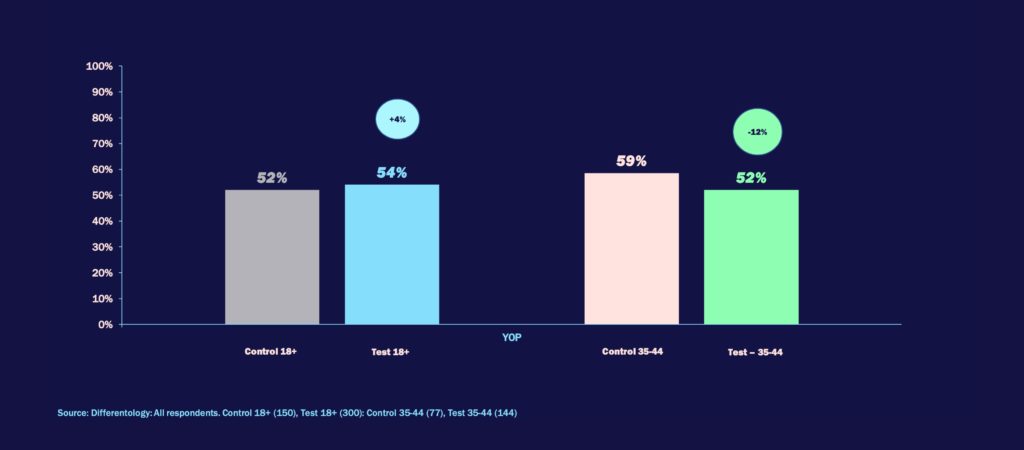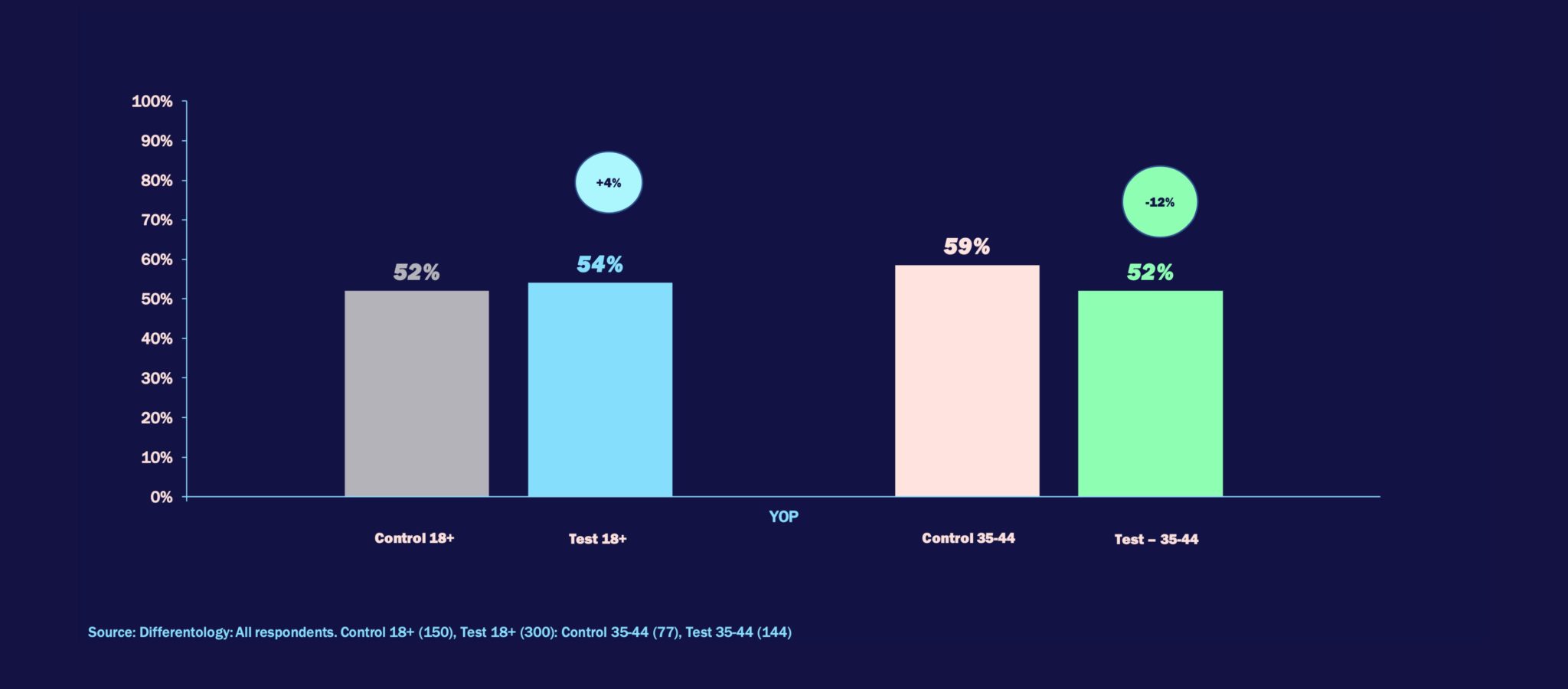 Measuring consideration
 

of Yop

Did the campaign make the audience BEHAVE more positively towards the brand?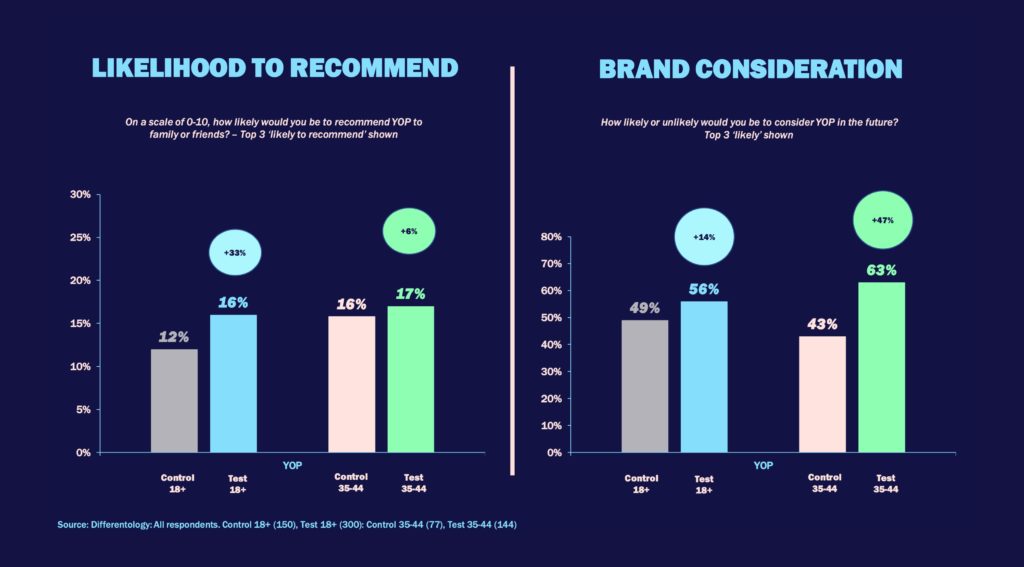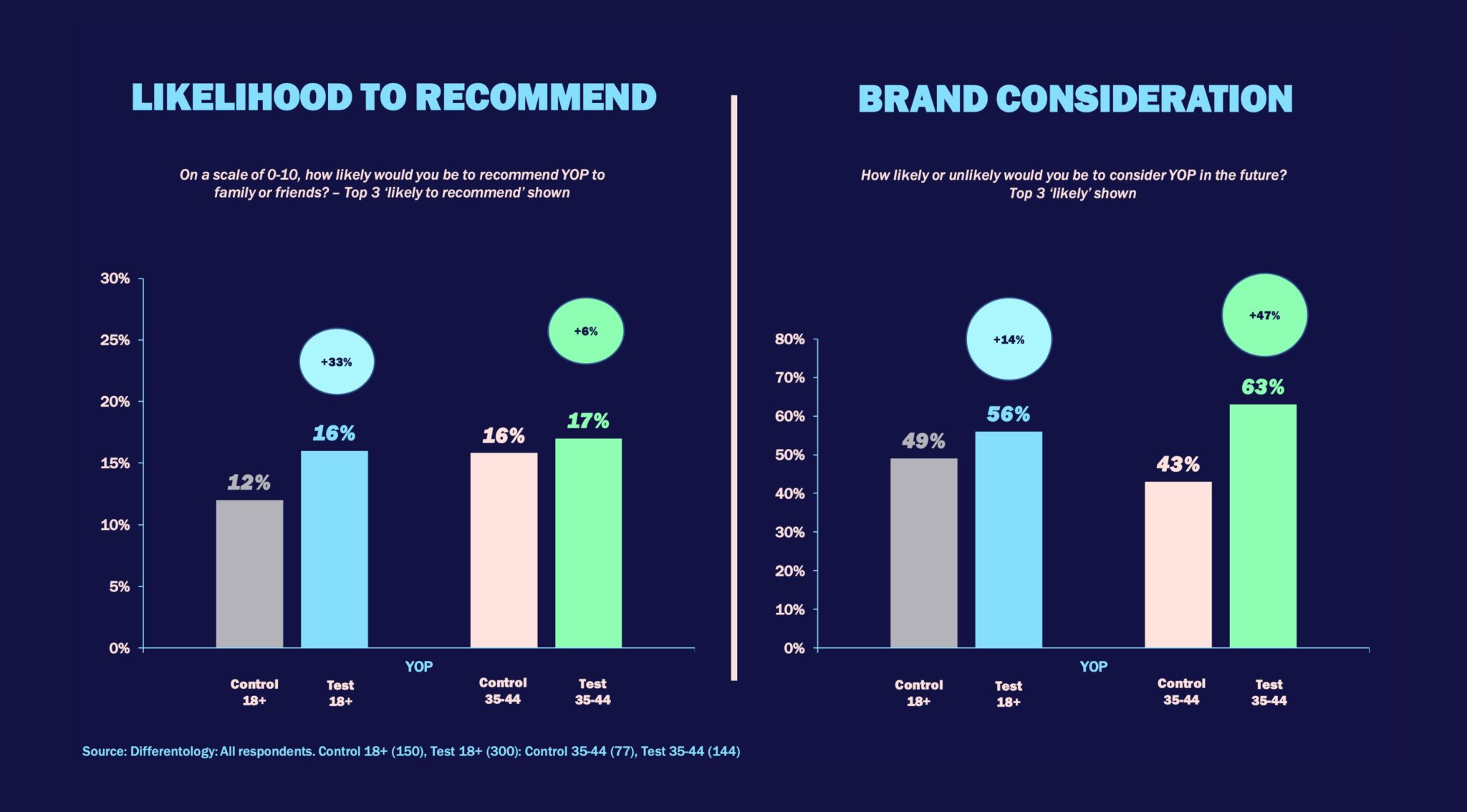 Yop – In summary
How the campaign made the audience think, feel and behave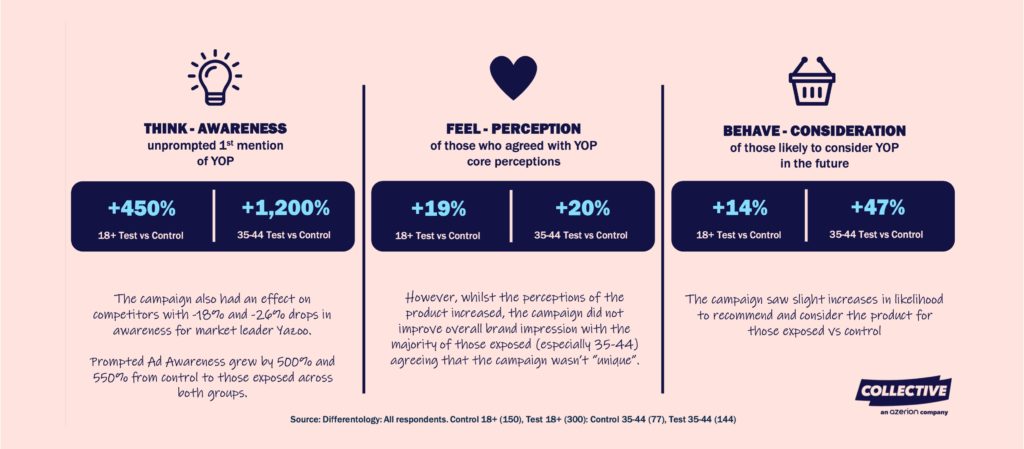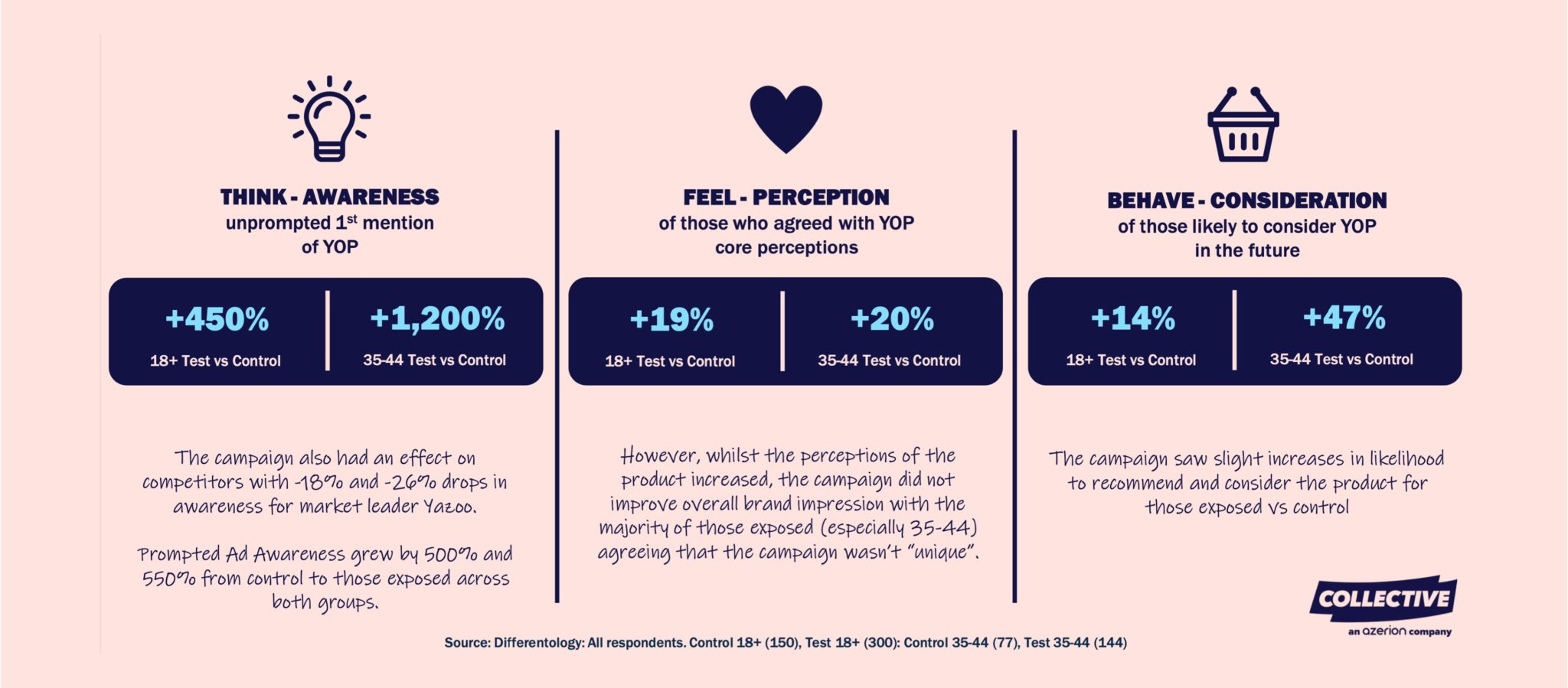 The future: Insight & creativity
For future activity, Collective recommends:
Co-Respond
To understand consumer behaviour in advance of the campaign that could help inform creative functionality.
Creative Brainstorm
Take advantage of our design team to brainstorm creative innovation that maximises product exposure.