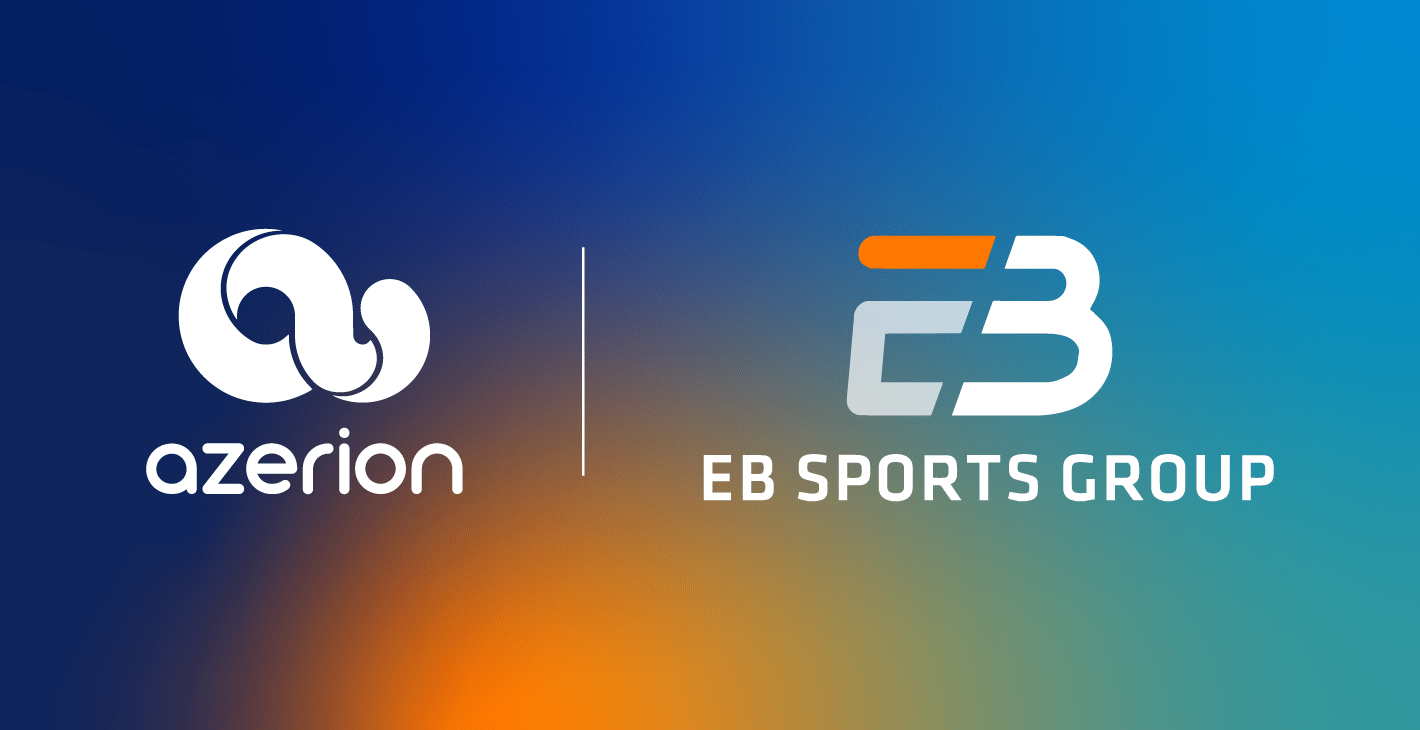 Amsterdam, 8th November, 2023 – Azerion Sports, the provider of the innovative fan engagement platform Fanzone, is pleased to announce its partnership with EB Sports Group, a leading sports agency recognised for its strategic sports marketing expertise. This collaboration establishes EB Sports Group as the exclusive representative of Azerion Fanzone in the United States and Mexico. Leveraging its extensive network and industry knowledge, EB Sports Group will actively promote the Fanzone platform to professional sports clubs, fostering productive partnerships and encouraging widespread adoption in the region.
The primary objective of this collaboration is to establish a strong and influential presence by forming strategic alliances with professional sports clubs in the US and Mexican markets. Utilising EB Sports Group's network, Azerion Sports gains a valuable opportunity to connect with prominent sports organisations in these regions, nurturing meaningful relationships and driving the Fanzone platform's adoption amongst top-tier clubs. This partnership focuses not only on establishing a presence but also on cultivating enduring relationships, ensuring mutual growth and success for all parties involved.
Azerion Fanzone offers a dynamic platform for sports enthusiasts, enabling them to connect with their favourite teams, leagues, and federations. The app offers an interactive and immersive experience, transcending conventional fan engagement limits. With features such as live match updates, exclusive content, interactive elements like player of the match, mini-games, and personalised experiences, Fanzone sets a new standard for how fans interact with their cherished sports franchises. By offering these innovative features, Azerion Fanzone not only enhances fan engagement but also strengthens the bond between sports enthusiasts and their beloved teams, creating a vibrant and passionate community around the sports they love.
Robbert Oomens, Product Director of Azerion Sports Division, expressed his enthusiasm about the collaboration, "Our partnership with EB Sports Group marks a significant milestone, empowering us to make a noteworthy entry into the US and Mexican sports markets. Leveraging EBSG's extensive network, we aim to transform how fans connect with their favourite sports and teams in the US. We are enthusiastic about the transformative potential this partnership holds."
Erwin Boonacker Sr., CEO of EB Sports Group, shared his excitement: "With over 30 years of experience in global sports marketing, EB Sports Group has a strong legacy of connecting brands to consumers through sports. This partnership not only enables us to promote Azerion's FanZone App to our extensive sports network but also offers professional white label App Solutions & Marketing opportunities to clubs, leagues, and federations. It's not just about sports; it's about the fans."
Azerion Sports and EB Sports Group invite sports enthusiasts, clubs, leagues, and federations in the US and Mexico to join the Fanzone community. To explore the exciting possibilities of Fanzone and enhance your fan engagement experience, visit https://www.azerion.com/azerion-sports/. 
About Azerion
Founded in 2014, Azerion (EURONEXT: AZRN) is one of Europe's largest digital advertising and entertainment media platforms. We bring global scaled audiences to advertisers in an easy and cost-effective way, delivered through our proprietary technology, in a safe, engaging, and high-quality environment, utilizing our strategic portfolio of owned and operated content with entertainment and other digital publishing partners.
Having its roots in Europe with its headquarters in Amsterdam, Azerion has commercial teams based in over 26 cities around the world to closely support our clients and partners to find and execute creative ways to really make an impact through advertising.
For more information visit: www.azerion.com.
About Azerion Fanzone
Azerion Fanzone is a cutting-edge platform that enables sports clubs to create a digital ecosystem tailored to their community's needs. With a wide array of engagement features, including ticketing and a live match centre, clubs can now connect with their fans in a more personalised and interactive way. This user-friendly platform acts as a one-stop hub for all online interactions, fostering a stronger bond between clubs and their fanbase and engages them before, during and after the match with newly added features each quarter.
About EB Sports Group
A Global Sports Marketing Agency, connecting Brands with Consumers through Sports. Strategy, Activation, Analytics & Results are the key factors to SCORE in the World of Sports Marketing. At our company the client always comes first, and we constantly strive to exceed our clients expectations.
www.ebsportsgroup.com
info@ebsportsgroup.com
Contact
Investor Relations
ir@azerion.com
Media
press@azerion.com