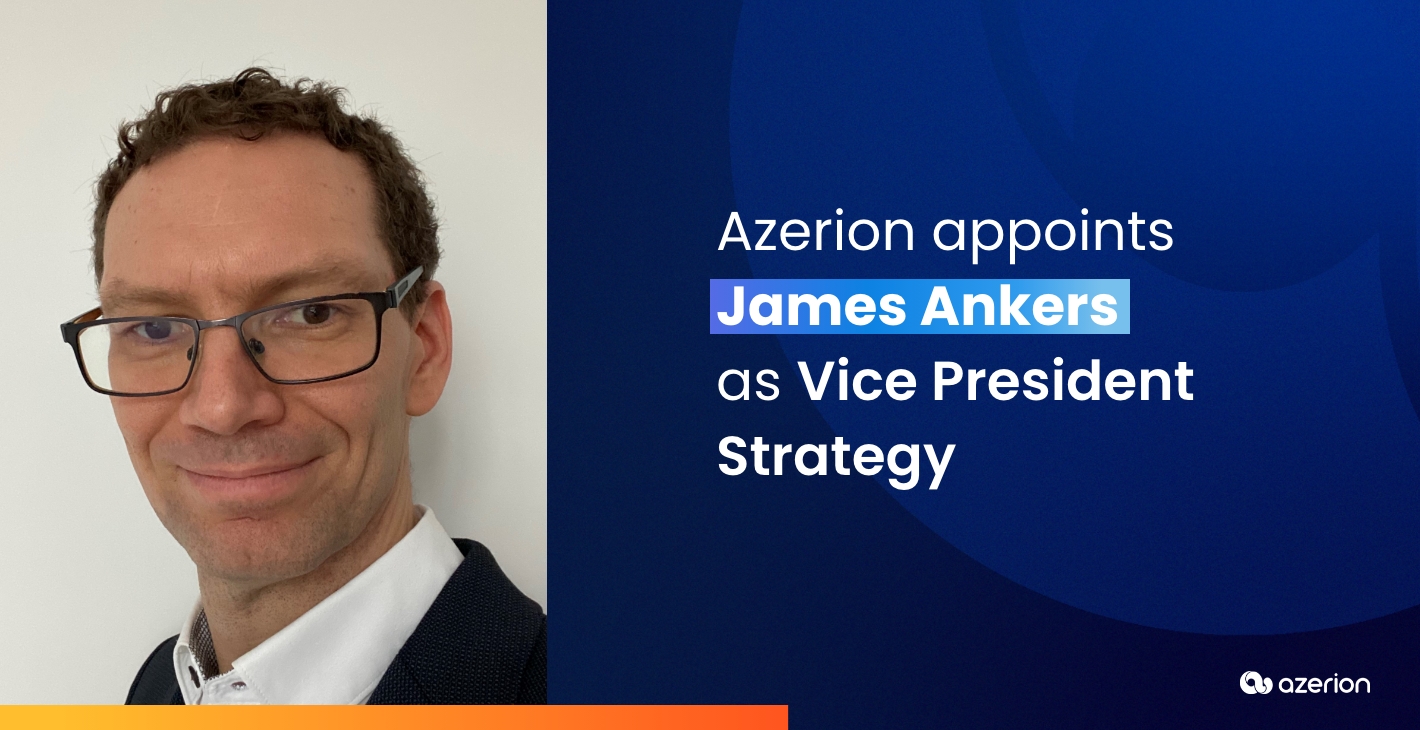 Amsterdam, 4 July 2022 – Azerion, the digital entertainment and media company, today announced a new executive hire, James Ankers, who joins as Vice President Strategy. In his new role, James will work with the rest of the senior management team to develop and deliver Azerion's strategy globally. He will be based in Azerion's headquarters in Schiphol Rijk. 
James has over 20 years' experience working in the financial services and technology sectors across strategy, M&A and investing. He most recently spent nearly seven years at Barclays involved in a wide range of strategy related roles, including working with fast-growth technology companies.  
Ben Davey, CFO of Azerion, commented: "We are proud to welcome James to Azerion. His extensive experience leading strategy, finance and operational projects in prominent financial institutions will be incredibly valuable as we identify and accelerate our growth strategy in Europe and beyond."
James's hire is the latest of a series of strategic appointments within the company, including the appointment of Azerion's new VP Investor Relations Marcela Louzada in April. 
James earned a BA in Economics and Politics from the University of Leeds. He is also an ICAEW Chartered Accountant (ACA). 
About Azerion
Azerion is a high-growth digital entertainment and media platform. As a content-driven, technology and data company, Azerion serves consumers, digital publishers, advertisers, and game creators globally. Azerion's integrated platform provides technology solutions to automate the purchase and sale of digital advertising for media buyers and sellers, supported by in-market sales and campaign management teams. Through our technology, content creators, digital publishers and advertisers work with Azerion to reach the millions of people across the globe that play Azerion's games and view its distributed entertainment content to increase engagement, loyalty, and drive e-commerce.
Founded in 2014 by two Dutch entrepreneurs, Azerion has experienced rapid expansion driven by organic growth and strategic acquisitions. Azerion is headquartered in Amsterdam, the Netherlands and is a publicly traded company listed on Euronext Amsterdam. 
For more information visit: www.azerion.com