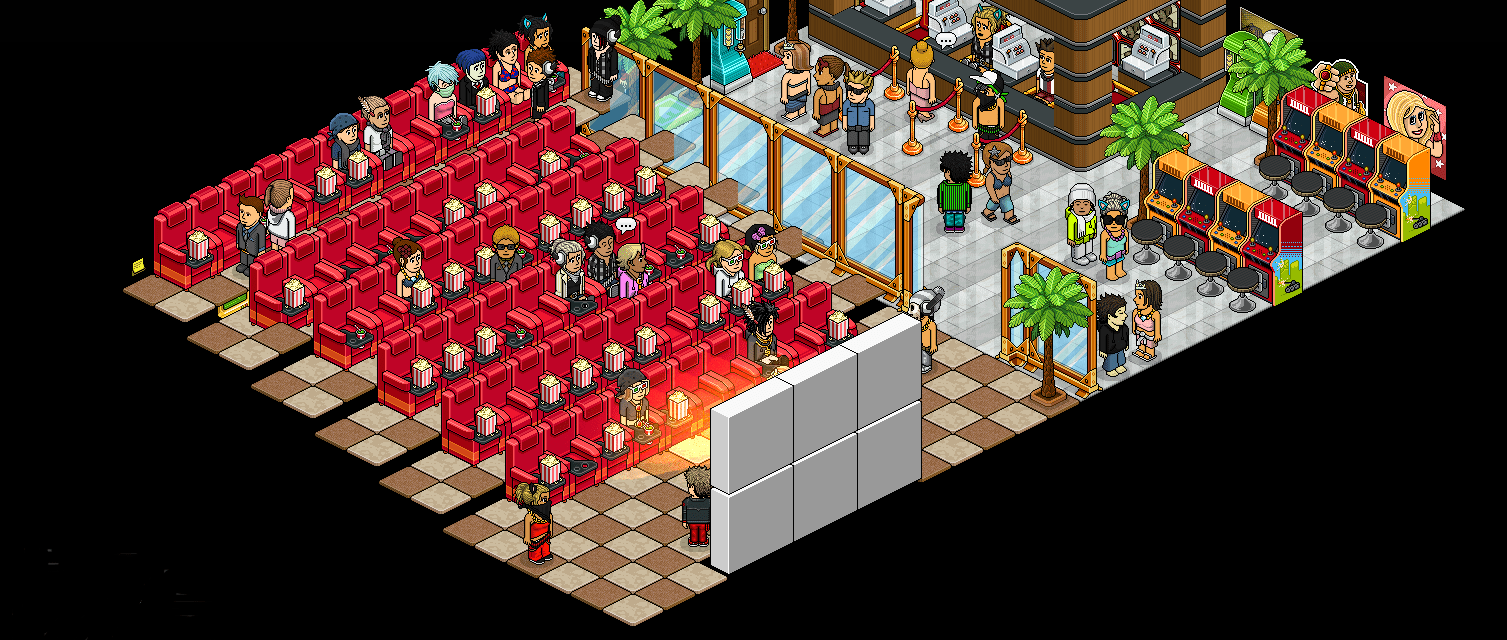 AMSTERDAM – January 25, 2021 – Azerion Holding B.V. (Azerion), a pan-European gaming and adtech company, reached an agreement with its co-shareholder, Elisa Oyj, to acquire the remaining 49% shares in Finnish game studio, Sulake Oy.
The studio is best known for publishing popular social games including Habbo and Hotel Hideaway, which have a monthly active user base of close to 2 M across 115 countries.
Azerion has held a 51% stake in the game studio since 2018 and has been helping to drive revenue growth, which has increased by 46% on average year-on-year (January 2019 – December 2020). The transaction will enable Sulake to take full advantage of Azerion's growing ecosystem. It will ensure the publisher can expand its global game communities, increase ingame monetization and strengthen its game development capacity. The deal also means Sulake's gamers will be able to leverage promotions provided via the Azerion network, which continues to grow through acquisitions like Spil Games' Portal business and Woozworld.
Umut Akpinar, co-founder and CEO: Sulake has proven to be a great fit for our gaming and adtech platform and Elisa has remained a very loyal and supportive partner over the past years. Together, we re-energised the game studio, which is now a profitable and flourishing business.
We have full confidence in the current Sulake team. They are working well to develop a pipeline of new games while continuing to grow their existing games and communities. We support the decisions they are making and are committed to helping them achieve future plans.
Valtteri Karu, Sulake CEO: Azerion has been supporting us to grow and develop Habbo and Hotel Hideaway for over two years now so this acquisition feels like a natural continuation of our partnership. We're happy to continue our journey with Azerion as there is a lot of synergy with Sulake and all the Azerion businesses.
With Azerion's help and support we were able to modernize Habbo and to ensure its future, whilst working as an independent unit having full control over design and development decisions. This year we look forward to adding features and expanding Habbo and Hotel Hideaway. We will also be looking at possibilities to develop new games utilising our current game technology.
The complete Sulake leadership and team of 96 will remain in place. The game studio will continue to operate from its base in Helsinki, Finland with full responsibility for existing games and improvements. This means that nothing will change for the Sulake game communities as a result of this acquisition.
About Azerion
Azerion is a fast-growing and leading pan-European digital gaming and adtech company. We develop and operate a safe and reliable online social gaming and entertainment platform for people of all ages to enjoy. Our integrated platform includes monetization features and provides technology solutions to automate the purchase and sale of digital advertising for media buyers and sellers. Content creators, publishers and advertisers work with us to reach millions of people across the globe that play our games and use our entertainment concepts to increase engagement, loyalty and drive e-commerce.
Founded in 2014 by two Dutch entrepreneurs, Azerion has experienced rapid expansion thanks to organic growth and strategic acquisitions. In 2019, the company generated EUR 183 million in revenues. Azerion employs more than 800 employees across 24 offices and is headquartered in Schiphol-Rijk, the Netherlands.
About Sulake
Founded in 2000 by a small team of passionate people, Sulake is a social entertainment company focused on providing a safe and fun online service for self-expression through its products, Habbo and Hotel Hideaway.
After more than fifteen years, Habbo is still one of the largest social hangouts in the world, reaching users all over the world each month. In 2018, Sulake launched Hotel Hideaway, a brand new 3D virtual world developed for iOS and Android devices.
Sulake's mission is to enable its users to meet new people, make friends and give them a place to create and share their user-generated content in a fun virtual surrounding.